My Background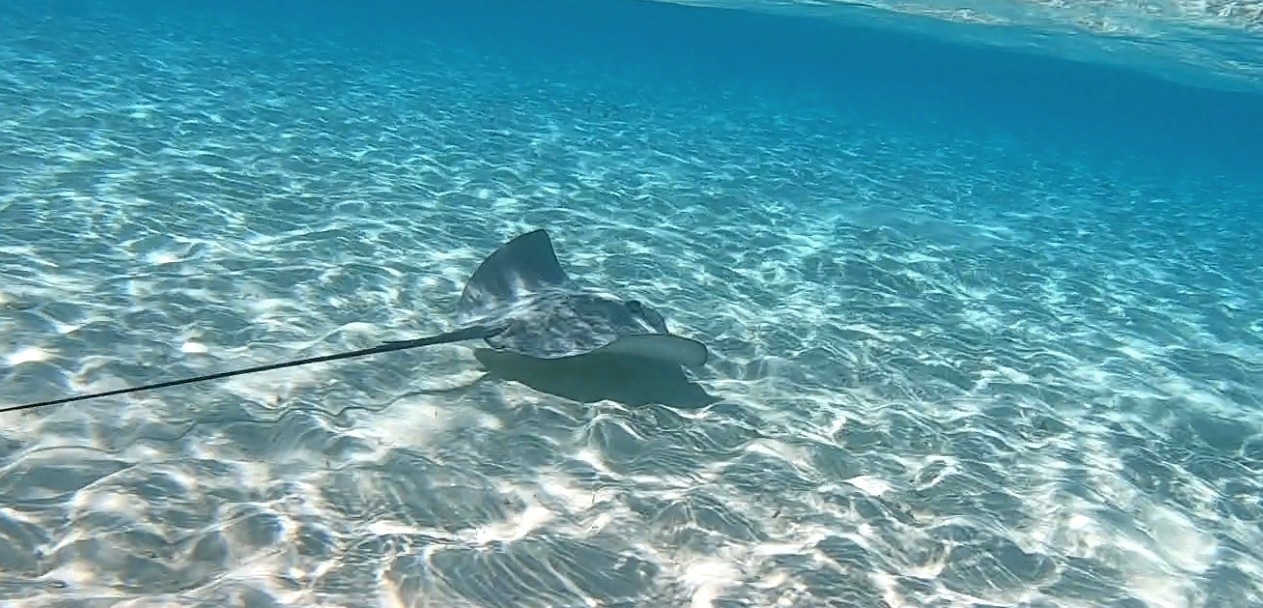 I spent two weeks in French Polynesia, spending my time hopping island to island in the Society Group. Using an Air Tahiti "Bora Bora" flight pass, I visited Tahiti, Maupiti, Huahine, and Mo'orea. I didn't go to Bora Bora, and while I did technically set foot on Raiatea, I didn't actually do anything. I didn't visit the outer island groups, however I'd say that if you know some French and are up for an adventure, I've heard that the Tuamotus and Marquesas are incredible, a German guy I met at the Huahine Royal Yacht Club told the most amazing stories of Marquesasian hikes. I also learned slightly the hard way that you definitely need to properly plan your visit to Polynesia in order to make the most of your time there.
Polynesia in General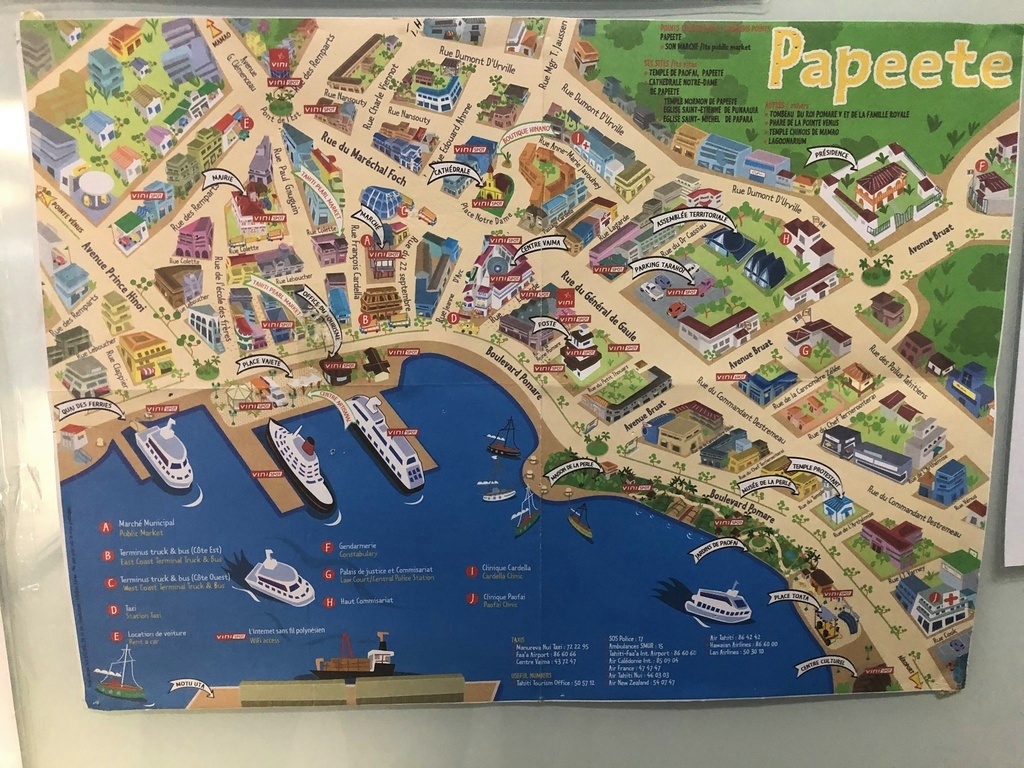 French Polynesia is amazing, but it's not obvious what there is to do in any given place if you don't speak fluent French. On most of the islands I visited, the go-to way to get information/plan and schedule activities was via phone. Most Hostels/Guesthouses and of course pensions had bulletin boards of tourist info with phone numbers to call, old school style. This is great, but only if you possess the French to speak to them on the phone, which I did not. If you aren't fluent, you'll have to rely on word of mouth stories from other travellers, or you'll need to tag along with someone who does speak French.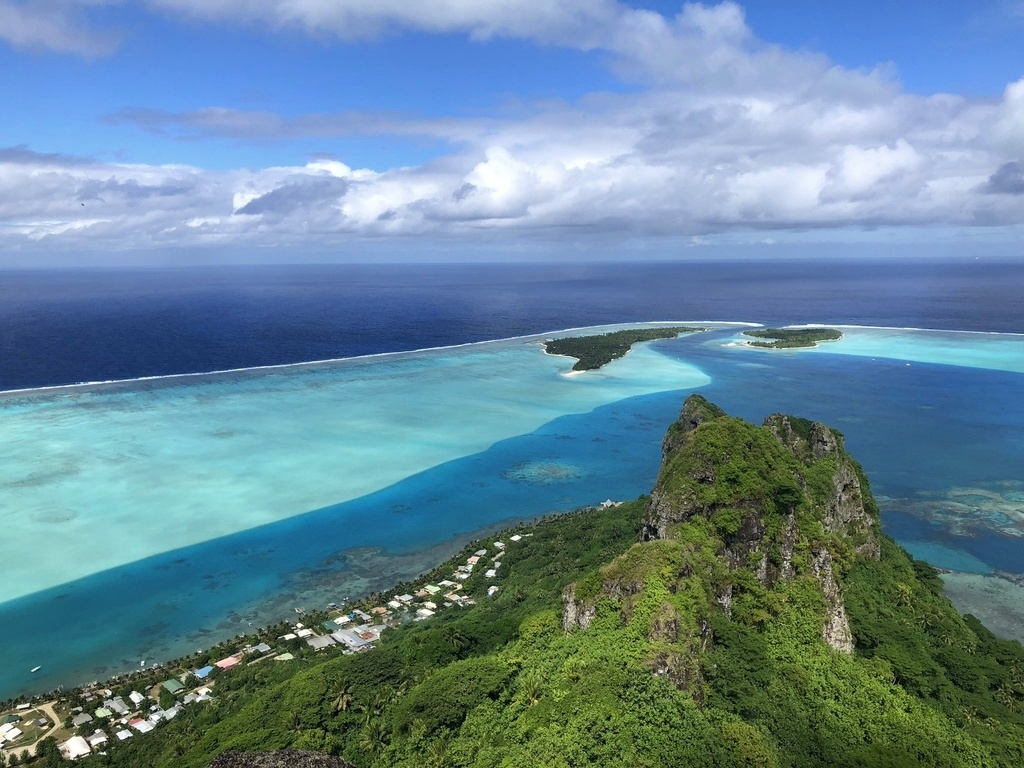 If you're in the Societies, Marquesas, or Australs, definitely do as much hiking as your legs will allow. Every island has incredible hikes, (something I didn't quite realize until after I'd already moved on), that can be done as a day trip, are free, and (mostly) don't need a guide. I can't advise you directly about most islands besides Maupiti, but check out alltrails.com and don't be scared by the difficulty ratings! The views you'll get from the top will make the entire trip worth it!
Transportation
By Air
Logistics wise, French Polynesia must be the easiest country to get around from one island to another, besides perhaps Fiji. Air Tahiti flies reliable flights to and from most inhabited islands. The far outer islands are serviced weekly, but the Societies often have multiple flights per day. Tickets aren't cheap, but can be made worthwhile if you use their air-passes. Seriously, if you're visiting more than one island, and you're flying, air-passes are a must. They can be purchased from airtahiti.com, and are a tiny bit tricky to book, but will dramatically save on cost. If you fly during their "off-season", prices are nearly halved. Tickets don't come with seat numbers, so be prepared to board quickly to get a view!
By Boat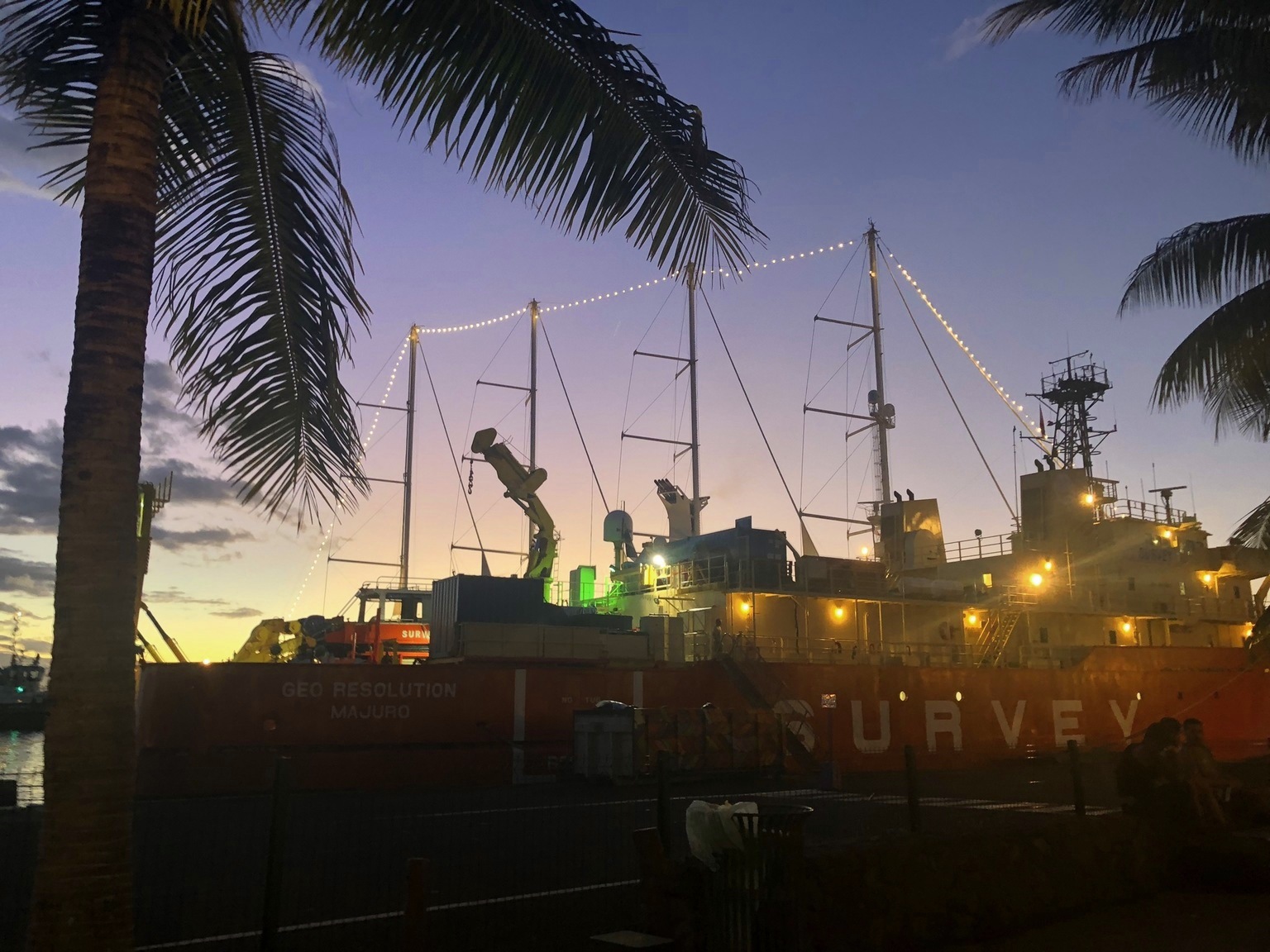 I was tight for time in Polynesia so I mostly took the expensive option of flying (except from Mo'orea to Tahiti, see my Mo'orea section), but you can absolutely take boats to and from each of the island groups, and reliably to many of the islands. Often times the port is much more conveniently located then the airport anyway, saving time and/or money when you get there. Cargo boats regularly take passengers, and depart from the Motu Uta wharf in Pape'ete, Tahiti. I've heard that walking down to the port and asking around is the best way to find information, as schedules change daily. In addition to the wharf, the tourism bureau right next door is a good source of information, as they should have an English speaker on call. Their website has some limited information too, tahititourisme.com/. Ask about the following boats: Aremiti IV, Moorea Jet/Ferry, Aremiti Ferry, Ono-Ono (Mo'orea), Aremiti III (Huahine), MV Vaeanu, MV Hawaiki-Nui (Bora Bora), Meherio, Maupiti to'u Aia (Maupiti and Raiatea), Tuhaa Pae III (Australs), Cobia II, Vai-Aito (Tuamotus), Nuku Hau, Taporo V (Gambiers), Taporo IV, Aranui (Marquesas). This list of ships is slightly outdated, and may not all exist anymore, but is a good starting point. I've heard that bookings can be, and are best made, the day before sailings. You'll need some solid French and a good attitude, but I've heard that anything is possible.
For more general information about getting around French Polynesia, check out lesdeuxpiedsdehors.com
Maupiti
The crown jewel of the Societies, Maupiti sits 330km north-west of Tahiti. People often describe it as Bora Bora's little sister, and reminisces that Bora Bora once was very much like it before the resorts rolled in. Luckily for Maupiti, (and you!), local governments have lobbied hard against the building of resorts, so it remains unspoiled.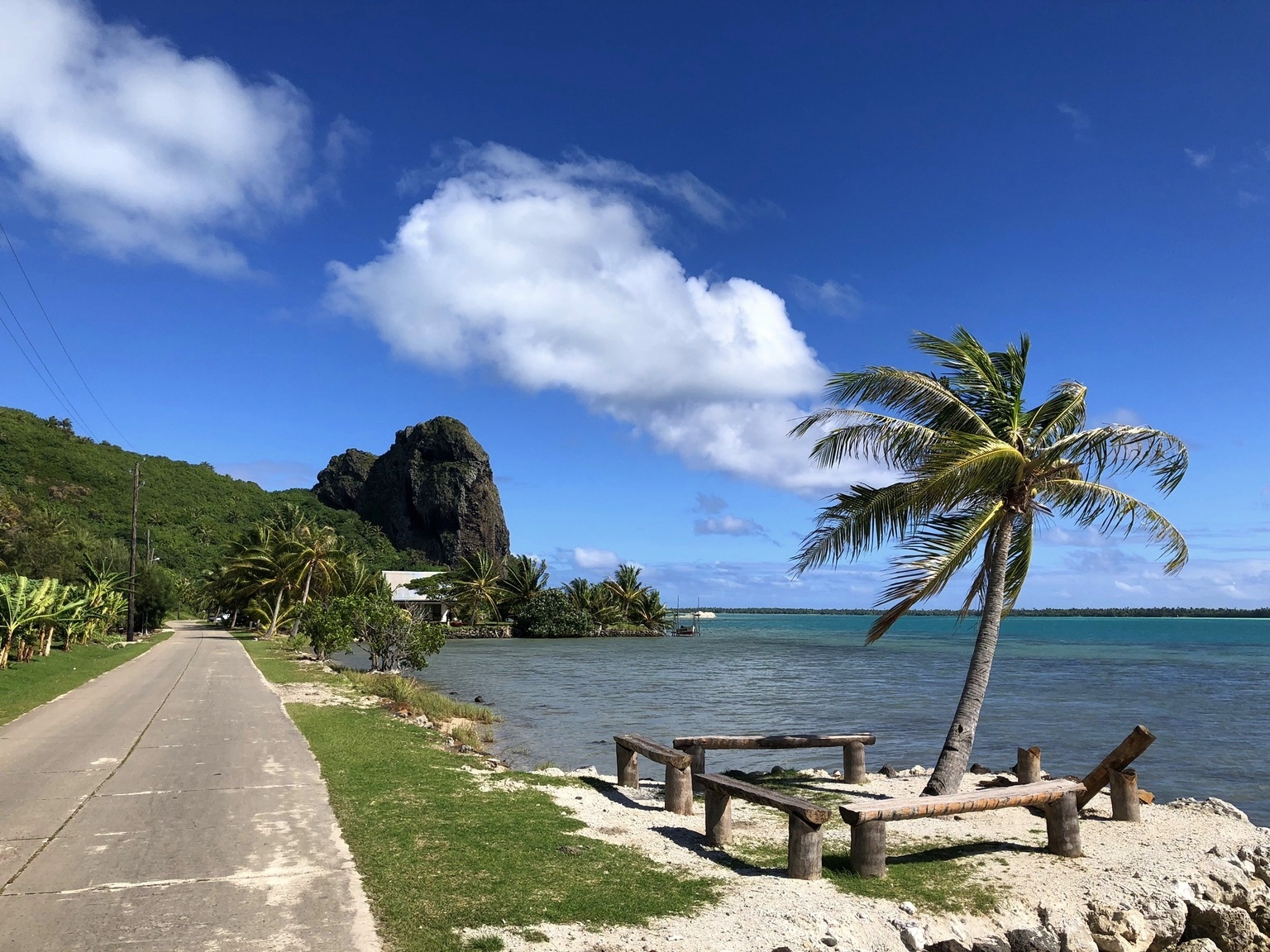 I've heard that getting to Maupiti can be frustratingly difficult as the journey by sea is long and infrequent, and sometimes flight tickets are sold-out for the entire season, so make sure to plan ahead. I managed to get a ticket about 2 weeks in advance while sitting in a bar in Saigon, Vietnam, so who knows. I flew direct from Pape'ete, as the first leg of my Bora Bora flight pass, and that seems to be the easiest and cheapest way to go. The flight pass which gives you a stop on all the major Society Islands costs roughly the same as a return ticket to just Maupiti!
Maupiti was far and away my favourite island in French Polynesia, but it's a small island, and I'm not someone who is happy endlessly laying on the beach, so I only stayed three days, and for backpackers I think that that's the perfect amount.
Getting There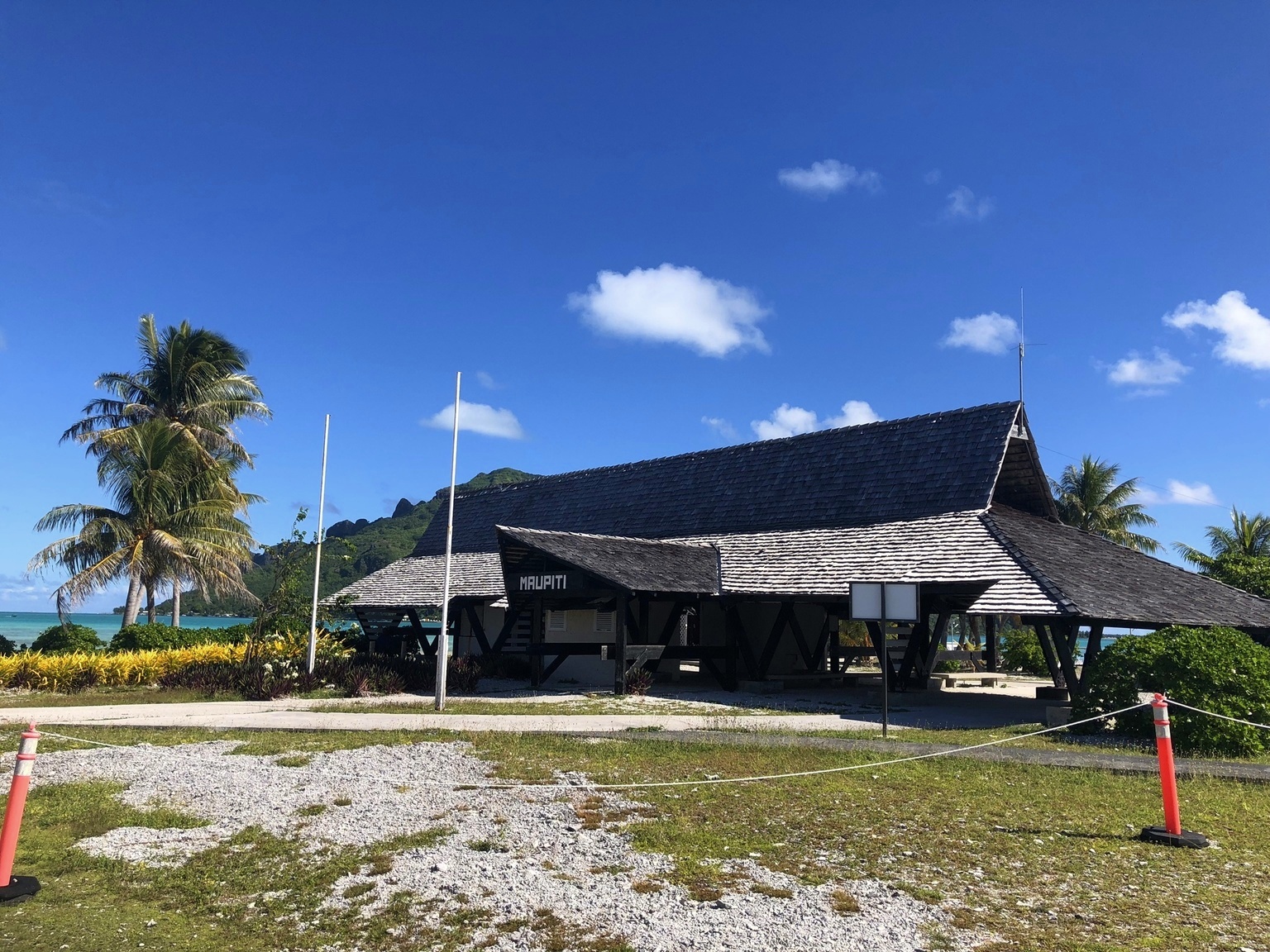 If you arrive by the sea, either from Raiatea or Tahiti (or on a day trip from Bora Bora), you'll likely drop anchor in Vaiea, on the east coast. However if you come by air, you'll arrive at the airstrip on motu Tuanai. There is a small boat that ferries passengers across the lagoon, both ways, to meet flights. Some pensions will include the cost of transit in your fare, but for most, you'll have to pay the captain 500 CFP. It's a tiny little speed boat, so sometimes they make multiple trips. On your return trip to the motu, make sure to arrive early enough, as sometimes they go over quite early, and the captain won't waste the fuel on coming back just for you.
Practicalities
There are no ATMs on Maupiti, or anyway to get funds, and credit cards are not commonly accepted. You must bring all the money you'll need, in cash.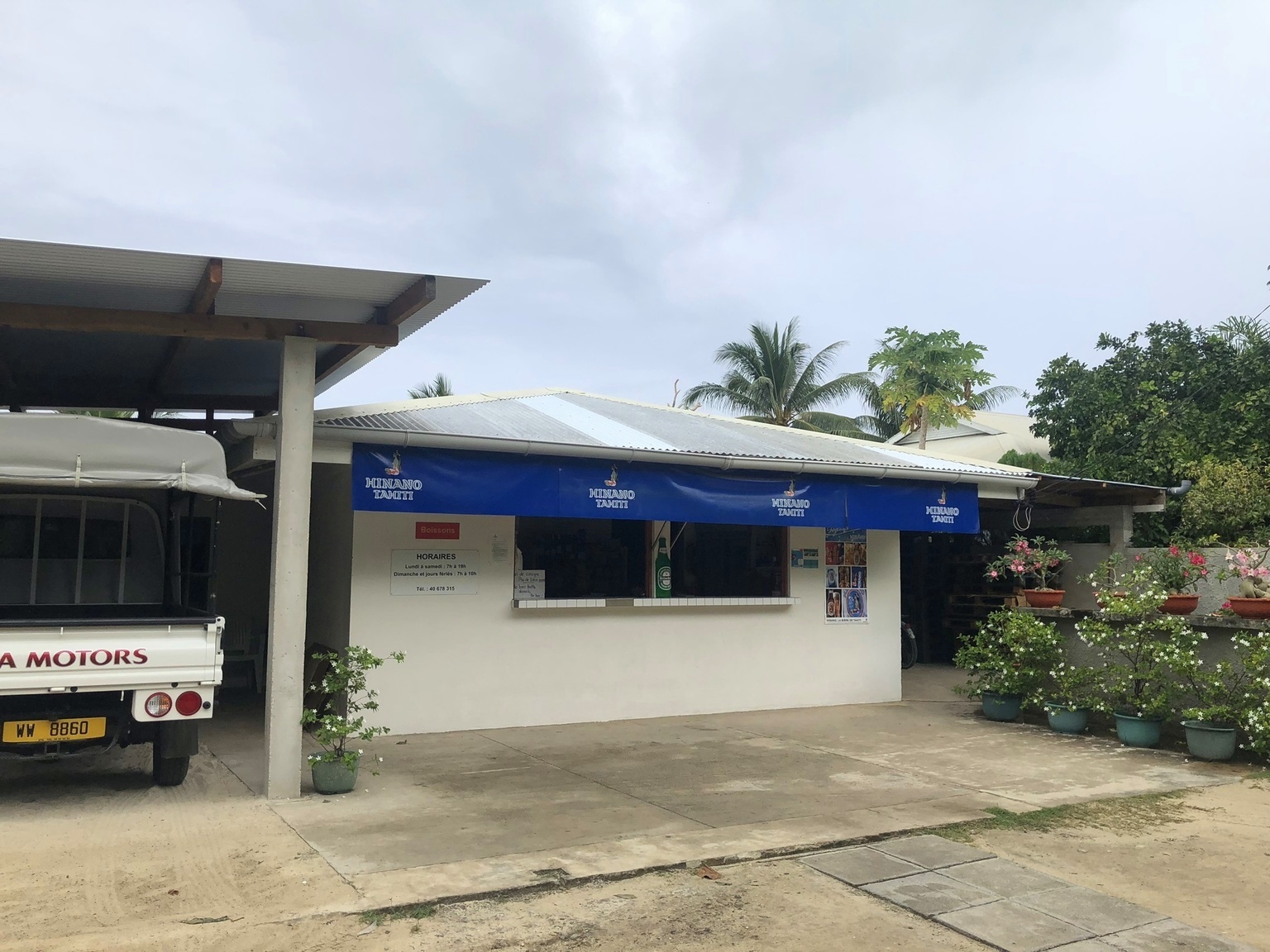 Unless you know that your pension specifically has something, assume that you'll have to bring it with you from Tahiti. This includes stuff like sunscreen and snorkels, and most importantly food. There is one singular store on the island, but its stock is severely limited, and hours are infrequent. However the French ex-pat who runs it is super friendly! If you're on Maupiti, let him know that the Canadian guy who bought out his ramen supply says hello! His store has basic canned goods, instant ramen, soft drinks, and sometimes fresh bread. If you didn't bring food from the bountiful markets of Tahiti, this is your best bet. He makes up for lack of selection with cheap prices! You'll find the store on the south-east coast, near Vaiea.
A little north of Vaiea, right near the trail head of the Mount Teurafaatiu hike, there is a small liquor store. They sell a few different Hinanos, as well as some imported beers. Their hours are listed as 7am-7pm Monday-Saturday, and 7am-10am Sunday, but in my experience they seemed to open and close whenever they chose. There is also a fresh fruit market in Vaiea that supposedly has good coconuts and watermelon, but I never managed to go by when it was open. Your best bet is to try your luck around dawn.
Things to do
One of the reasons Maupiti is so great is it's size. The one road hugs the shoreline and wraps around the entire island, and walking a complete circle on this road only takes a couple of hours. The first thing you should do when you arrive is definitely go for a nice walk (or bike ride if your pension has bikes) around the island.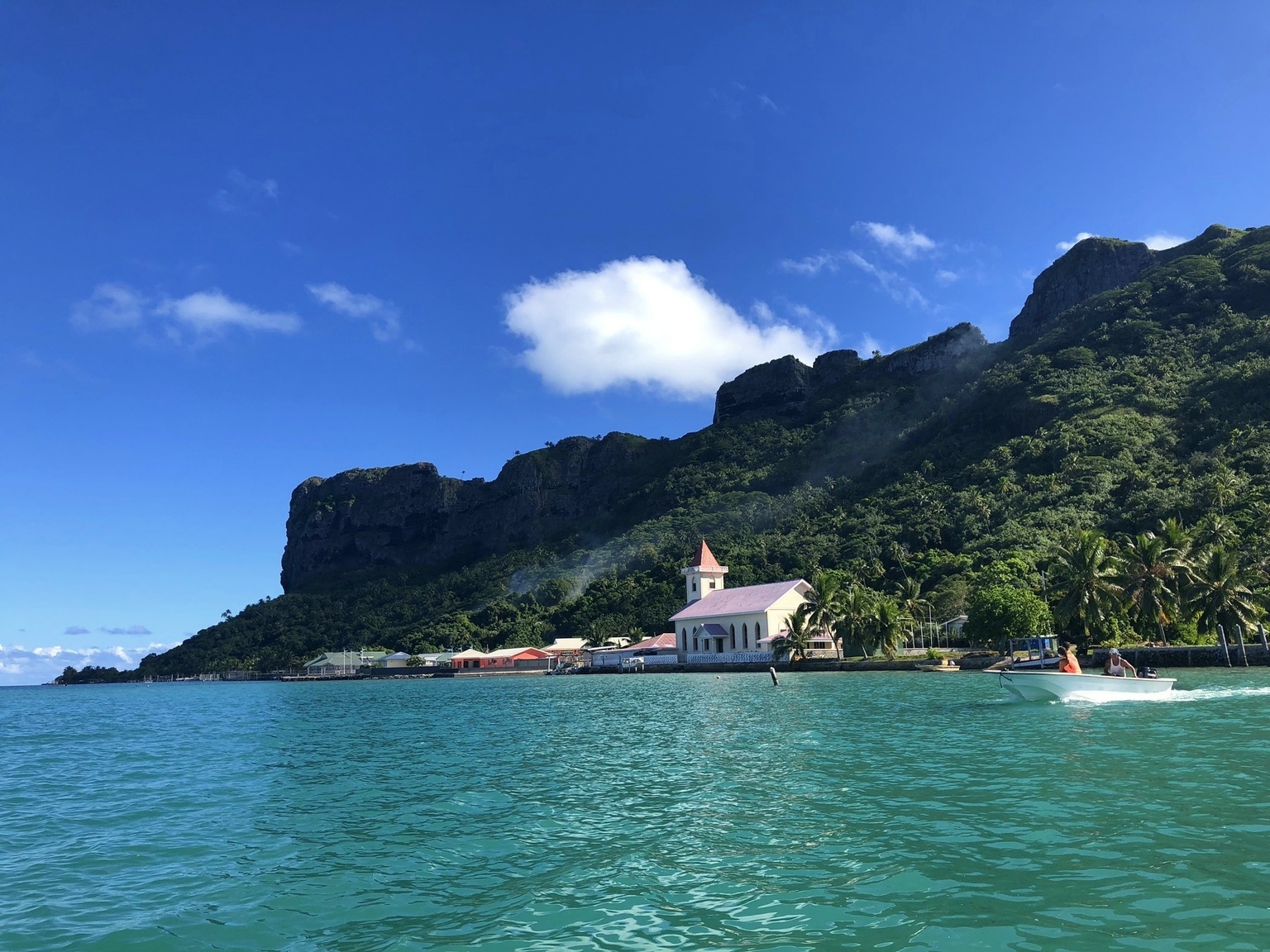 The main town of Vaiea is super charming, and has a gorgeous church. In the south-west, the road elevates a bit, giving you a beautiful view of south side of the island. Scattered around the island are the Haranae petroglyphs, which are super difficult to spot without a guide, but if you're good at hide and seek, see how many you can find. In addition to these, make sure you check out the Vaiahu marae, and if your French is good enough, ask your host to tell you stories about them. Last but not least, when you're walking the north coast, you definitely won't miss Ah-Ky's Palais de la Mer
Hike Mount Teurafaatiu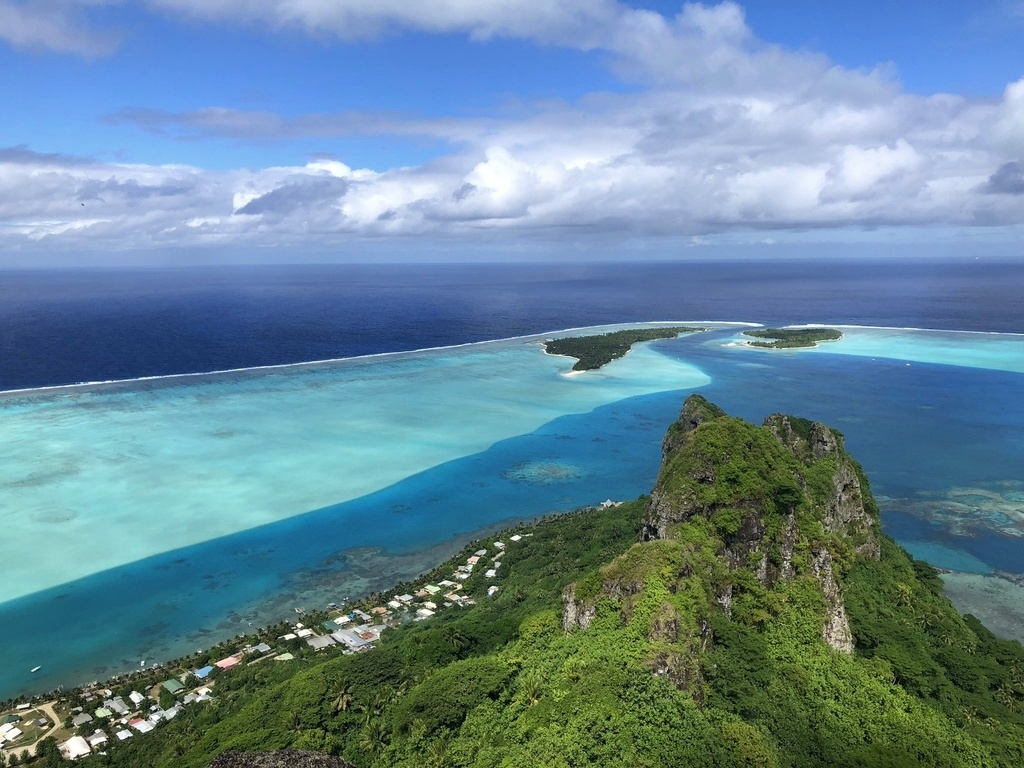 The absolute star of the show on Maupiti, hiking Mount Teurafaatiu is a must do. It's hard to imagine a more incredible view existing, although if you listen to Avichai over at x days in y, maybe Ofu is a worthy adversary. You'll want to budget about an hour up, and another hour down, however I'd recommend planning to stay a while at the top as well. Most people tell you to go at the crack of dawn to avoid the heat, which is a valid strategy, however you'll be hiking at the same time as the other 10-15 or so people who hike it each day. I started around 11am, and passed lots of people coming down, but got the summit all to myself for a full hour! Well worth the extra sweat.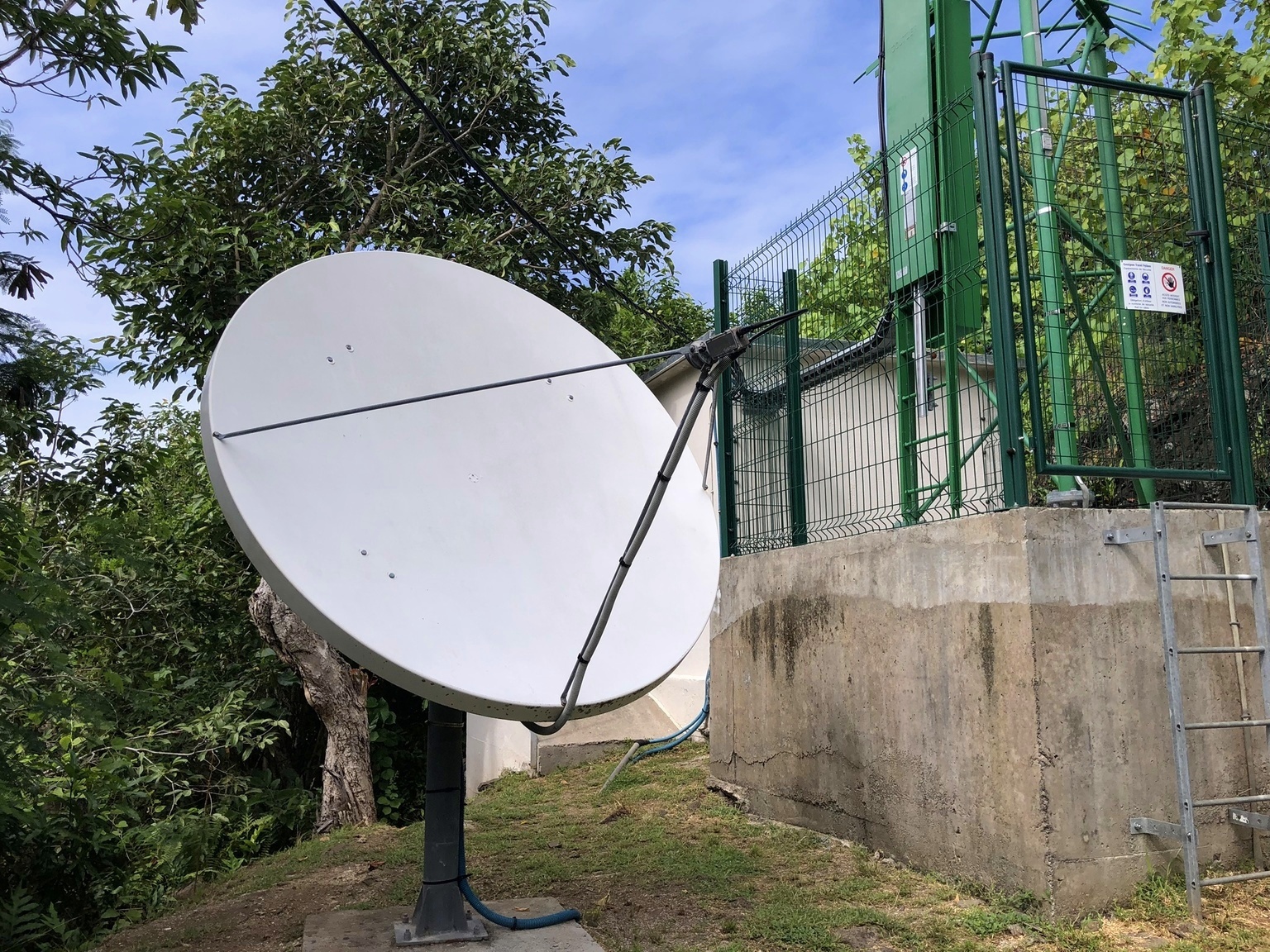 The trail entrance is marked on google maps as "Mt. Teurafaatiu Trail Head", and is accurate. You turn right off the main road, initially following a 4x4 track past some homes, and a sign advertising massages. It'll feel like you're in the wrong place, but this is the trail-head. The 4x4 track eventually turns into a narrow trail which winds its way up for about 400m before you reach a radio tower. Again, this will feel like the end of the road, but you need to walk/climb around to the back of the tower, where the trail very faintly continues. Follow this all the way along the ridge and you'll eventually get to the very top. The only difficult part of the hike is the very last few meters. If you want to see the iconic view, you have to pull yourself up on the large rock that marks the summit. Be sure to bring along lots of water, and lunch! You'll want to savour your time at the top. If you don't bring enough water, the liquor store near the trail-head also sells soft drinks, and likely water bottles.
Terei'a Beach and Motu Auira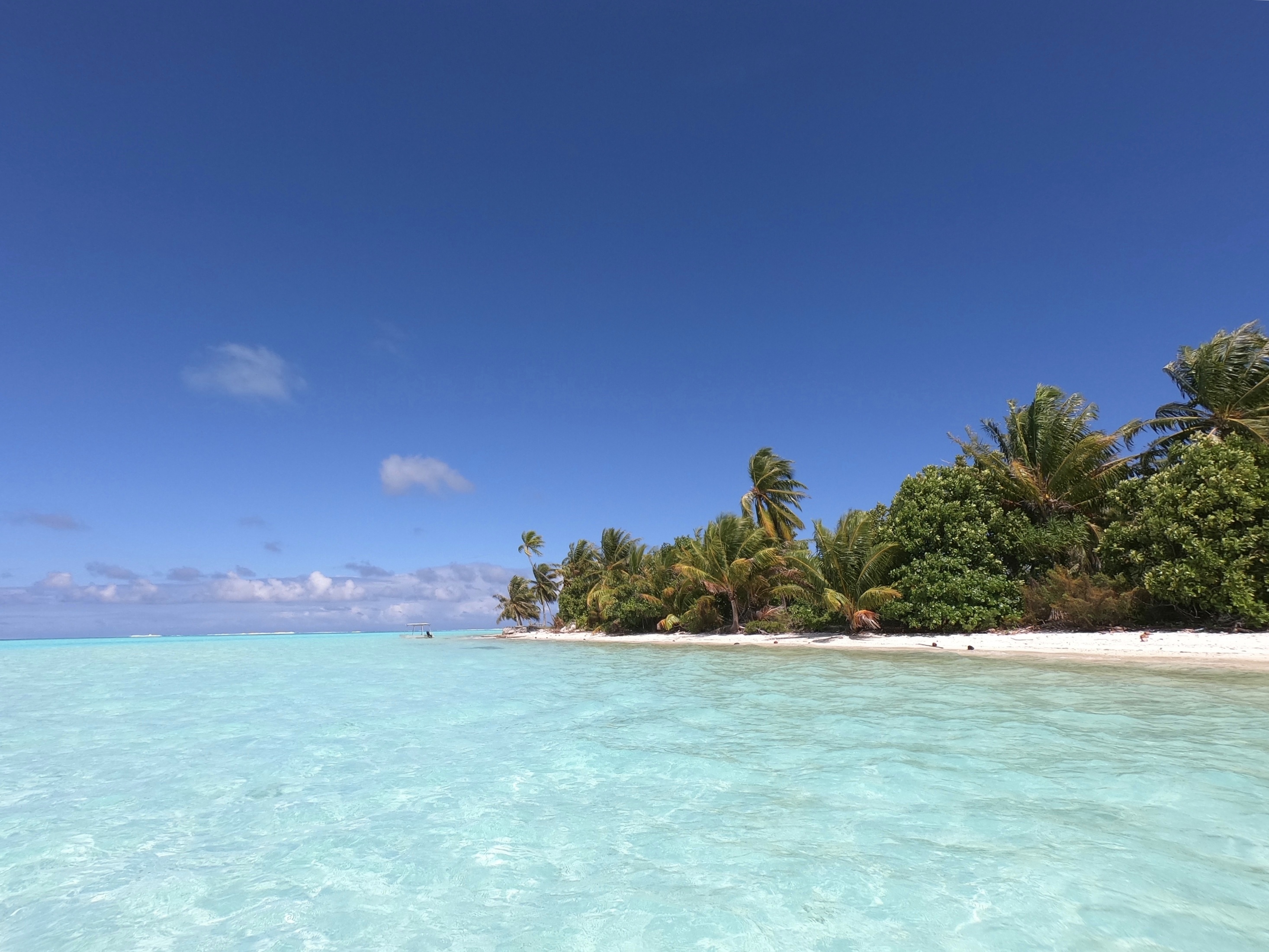 Maupiti has one beach, Terei'a, at the western tip of the island. It's not the worlds best beach, but it's charming, quiet, and the water is warm and beautiful. Facing west, it's perfect for sunset, which many locals take advantage of, and if it's good enough for them, it's good enough for us! You'll almost always see a barbecue and hear drumming in the evening!
As you wade out away from the beach, you'll notice a distinct lack of a drop off. At low tide you can actually wade all the way across the lagoon to motu Auira, which makes for quite the fun afternoon. The motu is inhabited, but sparsely, so there's plenty of space between the coconut trees to get lost in. On your way across you'll likely run into some sting rays! They're supper cuddly and will come right up to you, so don't be scared!
Manta Ray Station and Coral Garden
Another must on Maupiti that I sadly missed out on due to logistical and fiscal reasons, is the manta ray station and coral garden. This is a reef and section of lagoon at the southern tip of the island commonly frequented by more manta rays than you can count! It theoretically might be possible to wade all the way down from Terei'a, but you would need to time it perfectly with an extremely low tide. Realistically you'll need a boat to take you to the area, which will require booking a tour through your pension. I've heard it costs an absolute fortune, but is definitely worthwhile.
Where to stay
Sadly the dirt cheap little home-stay that I found on airbnb almost nine months ago does not seem to exist anymore, so I can't advise you on a specific place to stay, however I can give you a vague idea of what to expect. There are no hotels or resorts on the island, only family run pensions. Last I heard there are 16 to choose from, but obviously this number changes all the time. In general, you get what you pay for, and the upper end pensions rival Bora Bora in both price and luxury. In general it is absolutely worth your while to spend a little bit more for one that offers free tours, or free equipment rental as part of their package. It can be incredibly difficult and expensive to plan and book stuff like this if your pension doesn't include it. Location wise, it's best to stay on the main island, unless you want to be paying for boat transfers twice a day from your motu. However don't worry too much about your proximity to Vaiea or the beach, as everything is a walk away.
Maps and Info
Here are some maps with information about Maupiti, along with some menus of local businesses. In my experience poisson cru tends to be the only thing that isn't drastically overpriced, and these snacks are rarely consistently open, but I'd be happy to be proven wrong. I've gotten all of these PDF's from the Maupiti Residence, however I've stored them locally in case their site ever goes down.
Huahine
Huahine is too big to head around by foot, however most of the things to do are clustered around Fare in the north, and bikes and motorcycles are somewhat easy to rent to see the rest. I stayed for four days which seemed like a good amount, similar to Maupiti.
Getting There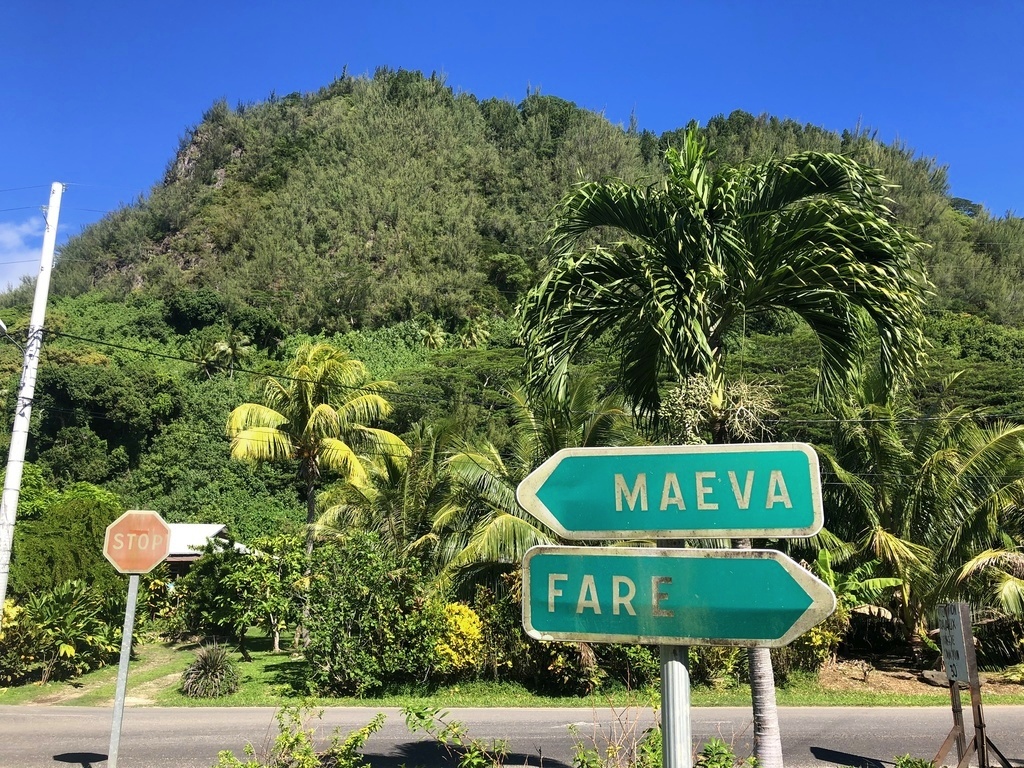 I didn't arrive by cargo ship, but if you do you will likely be dropped off right in Fare, as I'm not aware of any other major ports on the island, but if they do lay anchor somewhere else, you can likely hitch a ride with someone into town. If you're arriving by air, the airport is about 3km north of Fare, so even if you can't hitch a ride, it shouldn't be too difficult to walk. Follow the airport road south of about 15 minutes until you reach the main ring road, where you turn right. If the signs are gone when you visit, any local you ask will know which direction to point you in. Keep this in consideration when your pension asks if you want to pay for them to come get you.
Where to stay
The short answer is simply Fare, but I'll give you the long one. As a backpacker, your best bet is to station yourself right in town. Fare is considered by many to be one of the prettiest towns in the entire pacific, and is worth every minute that you spend it in. In addition to that, any tours or activities you sign up for will be based out of Fare, so even if you're going diving in the south, you'll have to make your way up to Fare just to get picked up!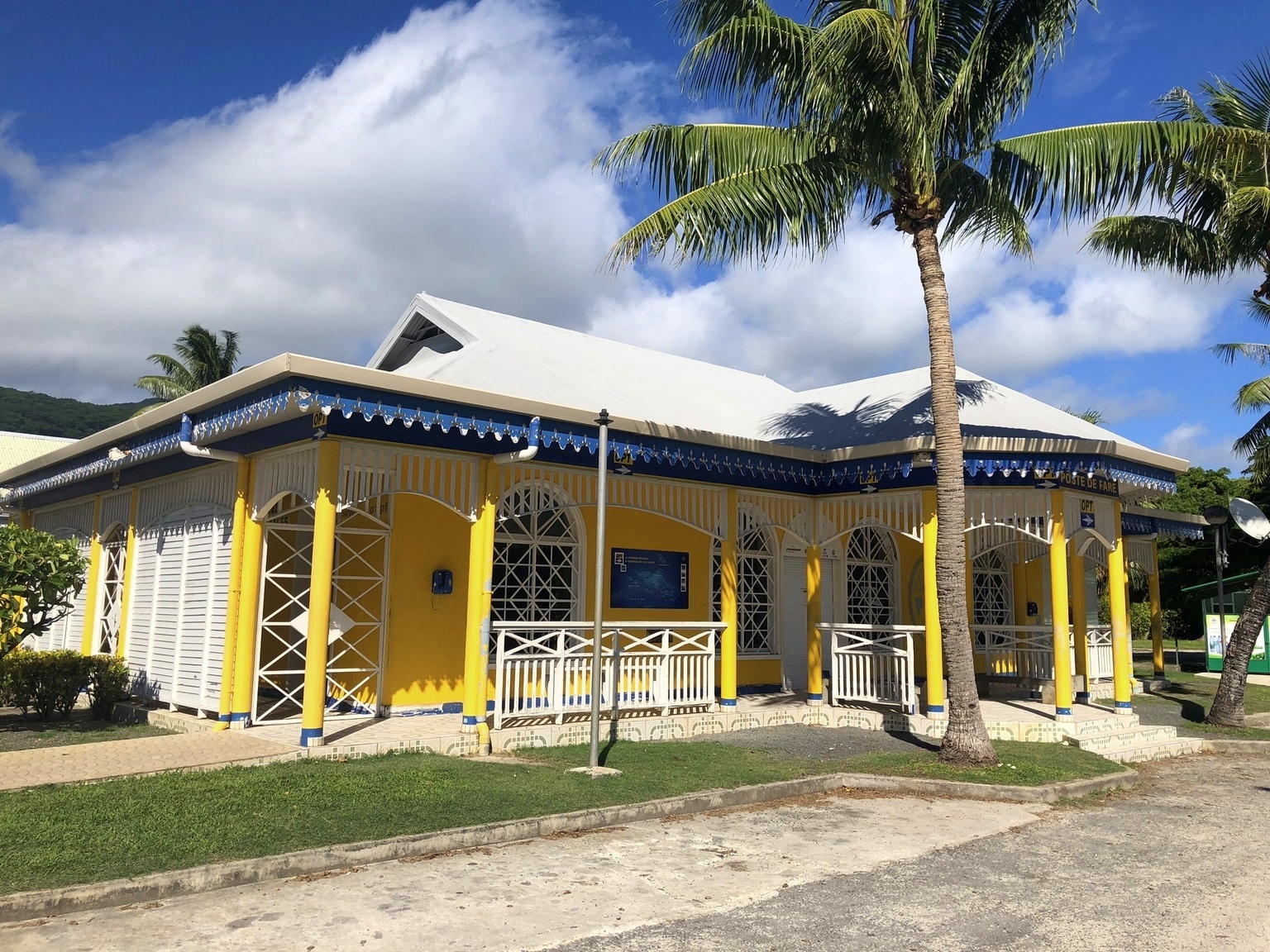 Practically, everything you need is found in Fare. It has a surprisingly well stocked grocery store, fresh market, post office, dock, bank (with an ATM), pharmacy, and medical clinic, as well as numerous restaurants, food trucks, and even a proper bar! For exploring the rest of the island, you can rent bikes and boats right in town, as well as easily get picked up, as most of the islands traffic goes through Fare.
The place I stayed at was a backpackers dream, easily the cheapest and most backpacky place I found in French Polynesia, Chez Guynette. It's a hostel as well as a french style restaurant/cafe, and costs a dirt-cheap 2000 CFP per night. They have wifi, that for better or for worse can only be accessed outside in the cafe, but Isabella, the owner, will let you sit out whenever you want, and for as long as you want. While this may seem annoying, it lead me to meet some great French backpackers who helped me out with bookings and planning. Inside, she has a massive signboard full of brochures and maps with info about the island, great for planning. She also has a cute cat named Obama!
Keep in mind that Chez Guynette does not provide mosquito nets, so if it's mosquito season, you're definitely going to want to pick up your own. They do however have a communal kitchen with everything you would expect, and with the grocery store a three minute walk away, this will lower your food budget dramatically. I booked by emailing her, and I've listed the most up to date contact information that I could find below.
Email: chezguynette@mail.pf
Phone: +689 40 68 83 75
What to do
Fare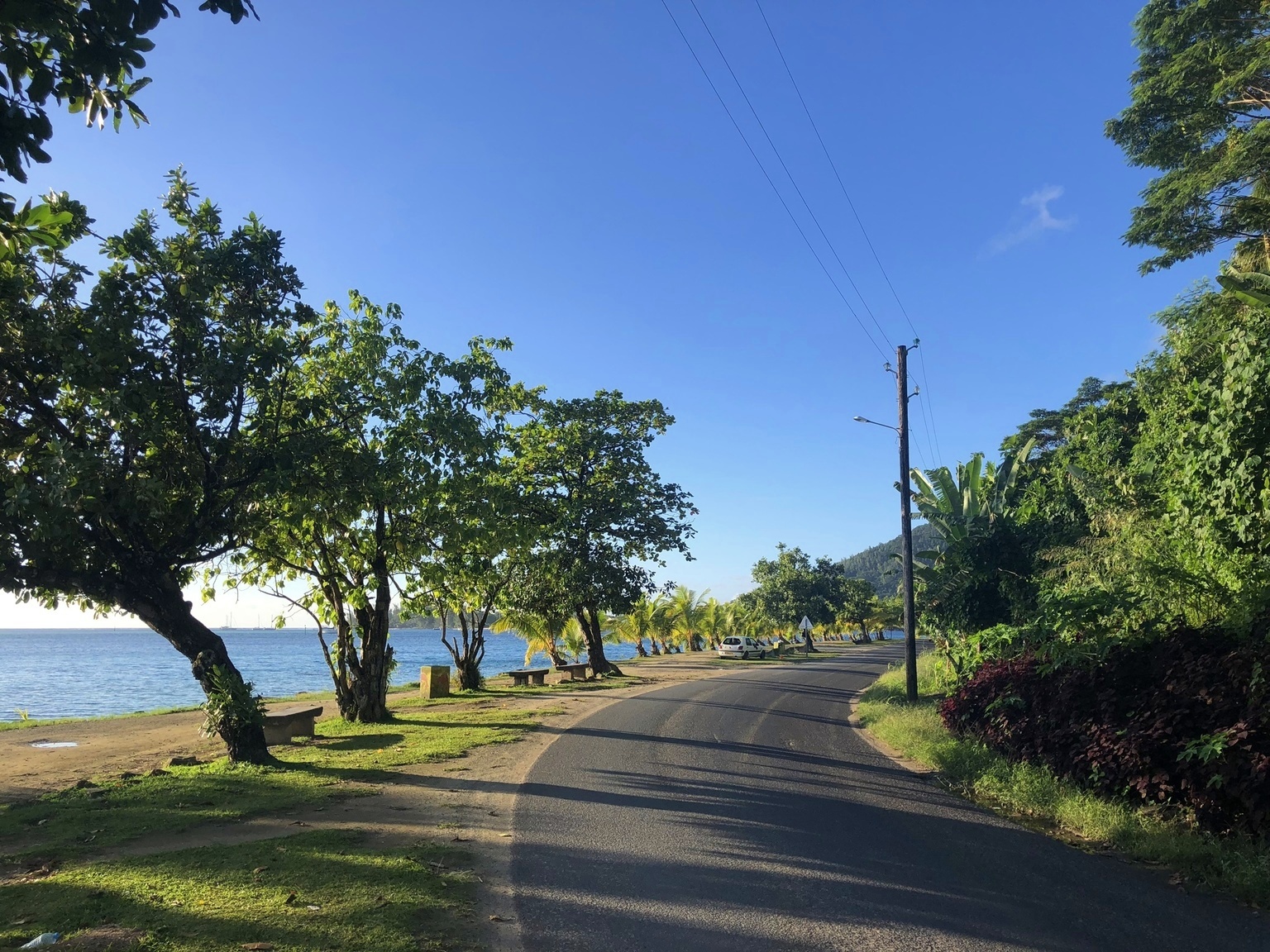 The obvious first thing to do on Huahine is walk around Fare! The gorgeous little town is packed full of Polynesian charm and should warrant a full day just to itself. It even has a semi-secret beach, tucked in behind the Yacht Club. While not spectacular, it's a good place to watch the sunset. However there's an even better sunset spot about 20 minutes down the road. Head south out of town, and cross over two small bridges. You'll get to a strip of road that overhangs the water, with small benches under palm trees. You'll pass the Tiki Crepe truck on your way, (more below), so there's lots of potential to have a nice evening.
Roulottes — Food Trucks
While it doesn't quite rival Pape'etes Place Vai'ete, Fare has a very well known food truck scene. The portions tend to be huge, and last more than one meal, so don't worry about spending slightly more than you're used to.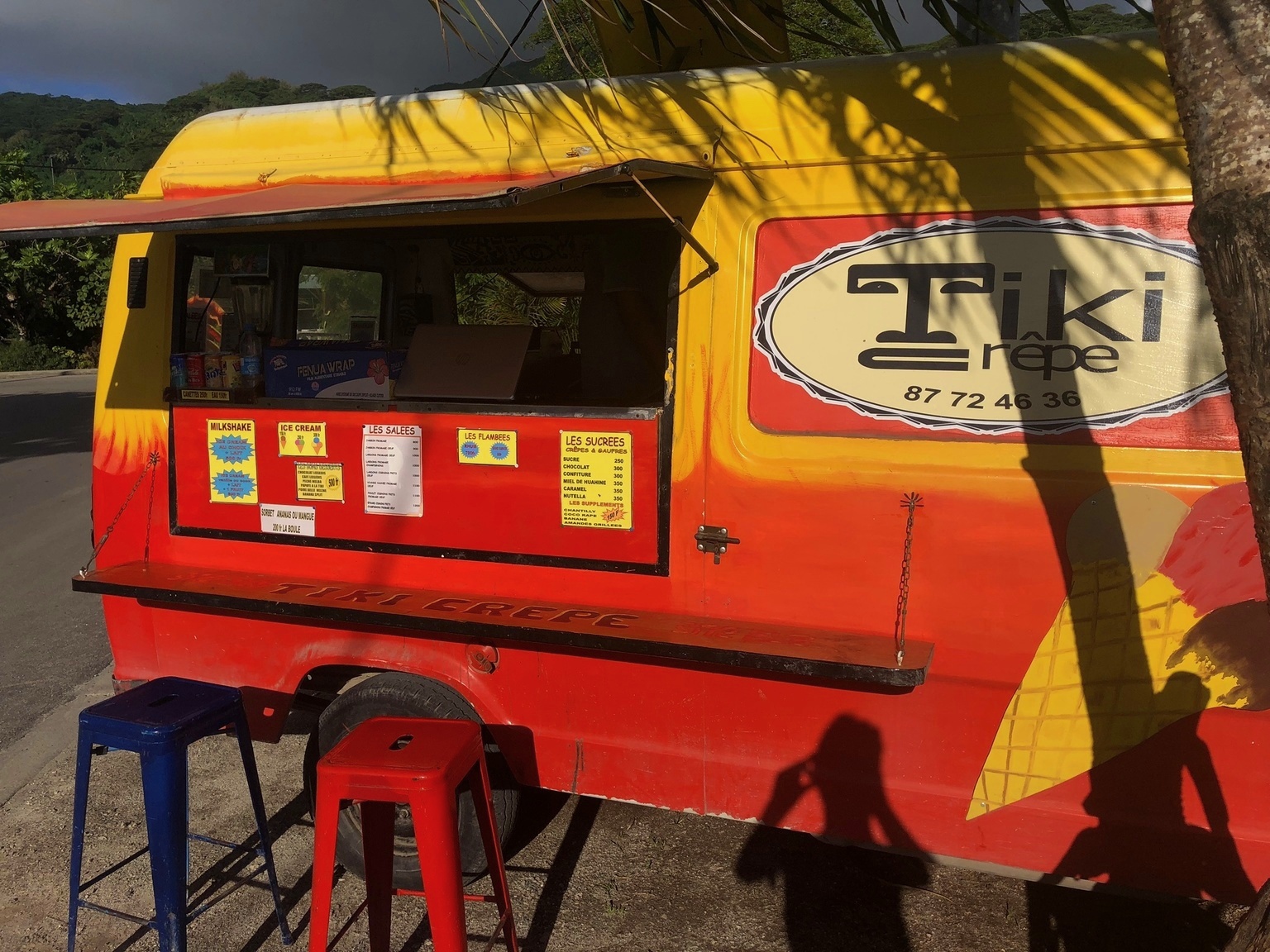 Right down at the south end of Fare, next to the bridge is a small crepe stand called Tiki Crepe. Their hours are irregular, but you can reasonably expect them to be open from around midday through the early afternoon. Savoury crepes are a little expensive at 800-1200cfp, but sweet crepes make a great snack at 100-400cfp. If you like traditional french crepes, you'll be satisfied with these.
The most famous truck among backpackers is Le Pizzamobile, run by a super friendly French ex-pat. He opens around sunset, and closes when he runs out of orders, which usually takes a few hours! Don't wait too long to order as by 7 or so he usually has an hour and a half wait! Since it's a one man operation, pizzas usually come out one by one. Price is between 1000cfp and 1400cfp dependent on toppings, which he has lots of. Orders can be made in person or over the phone, and he speaks a decent amount of English.
Le Pizzamobile: +689 87 78 19 00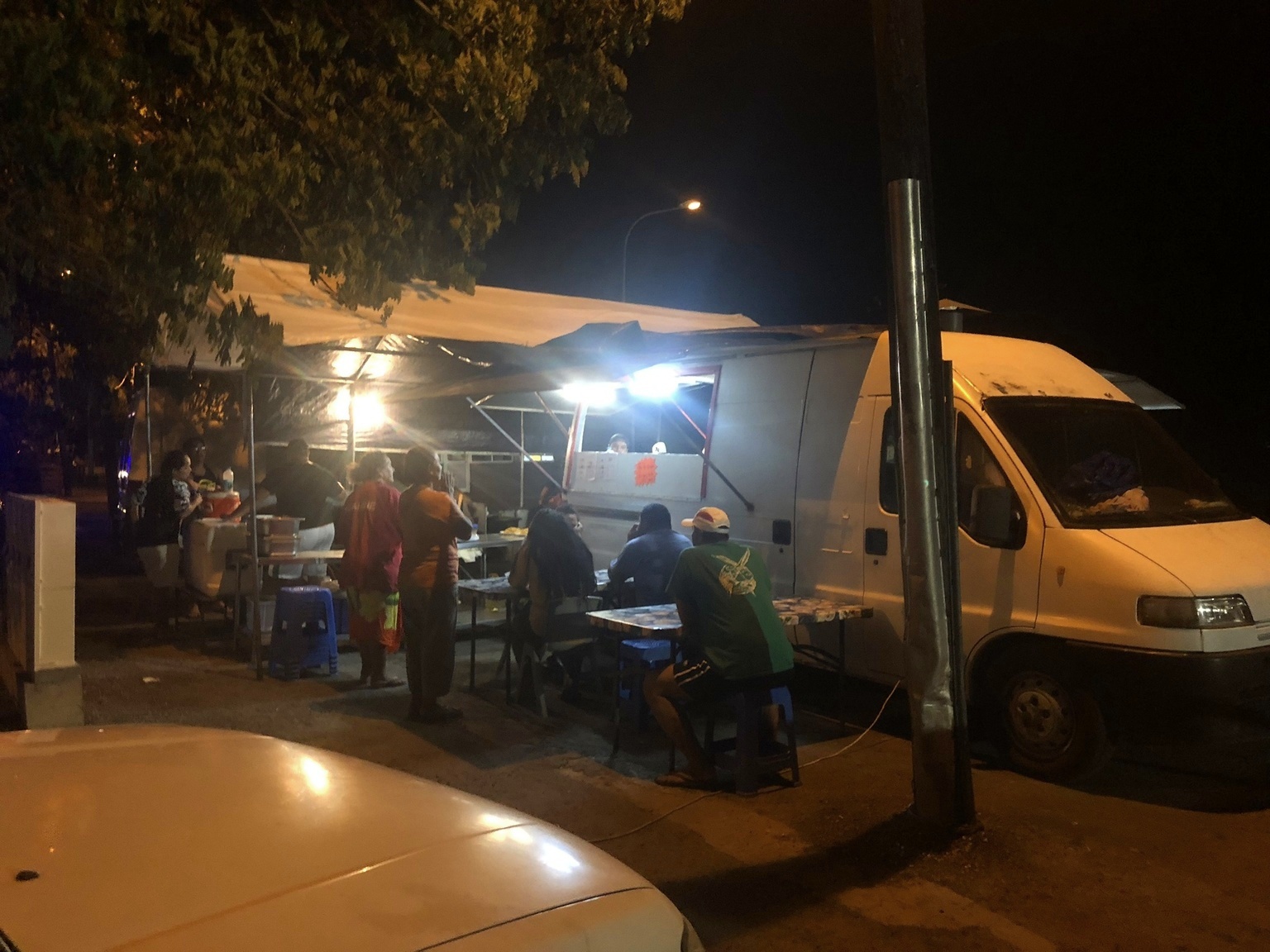 The locals clear favourite truck has to be the nameless white van always parked next to the docks. (See photo) They serve absolutely massive portions of poisson cru, chow mein, and North/South American style meat+fries+fruits plates. They have some limited seating next to the truck, but most of the locals sit on the edge of the dock under the stars. When you inevitably can't finish your meal, go back and ask for it en porte, and they'll wrap your plate in heavy plastic wrap. (This is common.) Prices are around the 1800cfp mark, but mine lasted me three hearty meals, so don't be put off by the price.
It's ironic I know that in the town with the biggest and most accessible grocery store and market in all of French Polynesia, one of the most "must do" things is to eat out, but the roulottes are famous, so you've got to try them at least once!
Huahine Yacht Club
Another iconic symbol of Fare, the Yacht Club is the only proper bar north of Pape'ete. They serve food as well as local and imported beer. If you're on a budget, I wouldn't recommend spending lots here, but it's a right of passage to come by for a Hinano or two! You'll meet like-minded backpackers and more locals than you can handle, it's the regular Friday spot.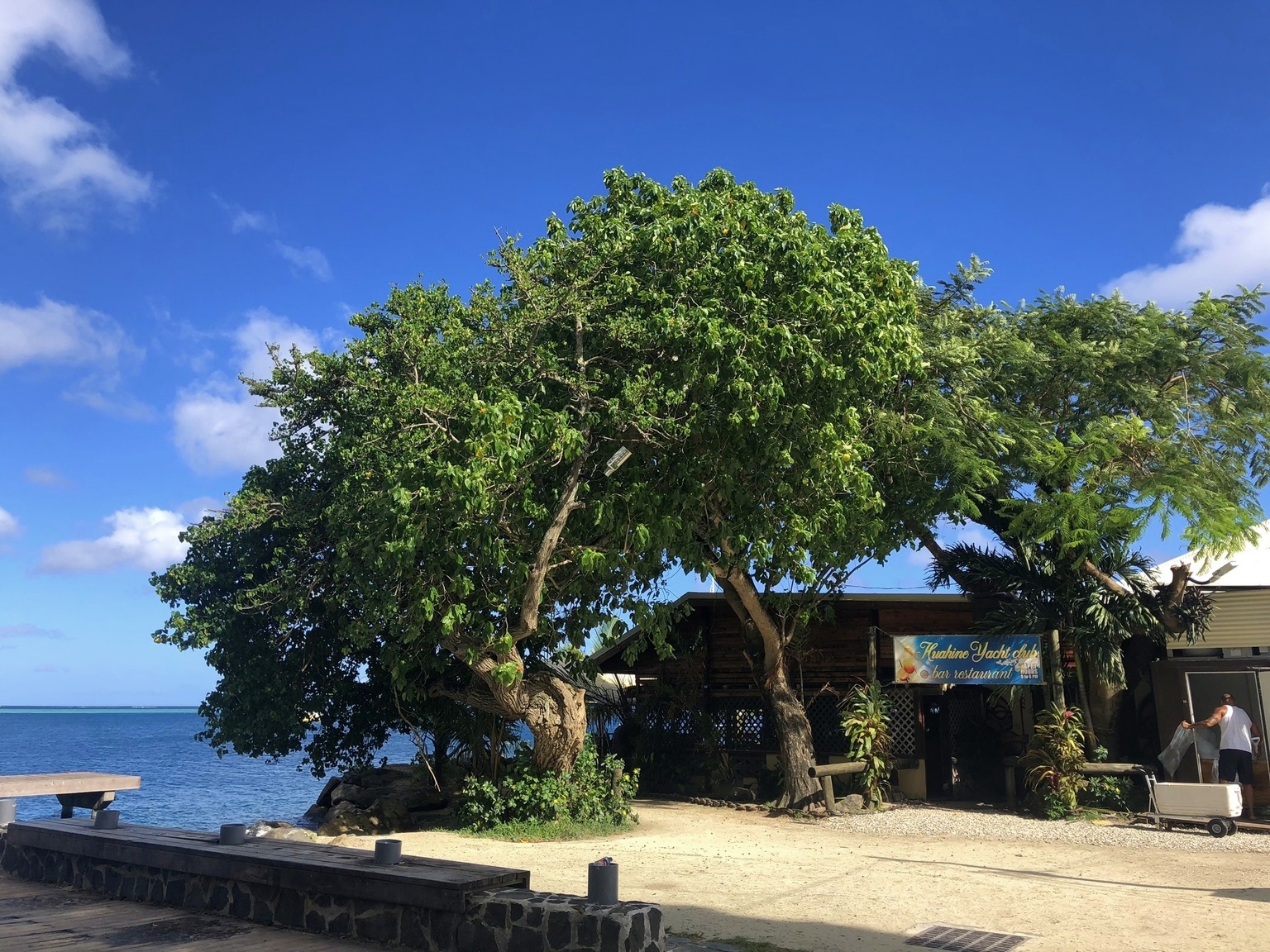 On the weekends there's live Polynesian music and dance competitions which are always won by elderly local couples. If you're willing to sit slightly further away from the action, they have picnic style tables that overhang the water, and the fish have learned that they might score a snack if they come by and look cute. Just be cautious that Huahine is a bit notorious for alcoholism, and as the bar nears close, it's pretty standard for fights to break out, not all of which end peacefully. Unless you back yourself to hold your own against Polynesian rugby players, make sure to make your exit before midnight.
The Maraes
The main must-see attraction of Huahine, and frankly of the Society Islands as a whole. Head East for about 6km along the main road, passing both the airport road and lake Fa'una Nui, and you'll get to Marae de Maeva. These ancient ruins are dripping with history, and are an amazing site to see, and walk around in. There are no fences, no fees, and no lines, so if you make the trip over, you'll be left all alone to walk among, and explore the ancient ruins.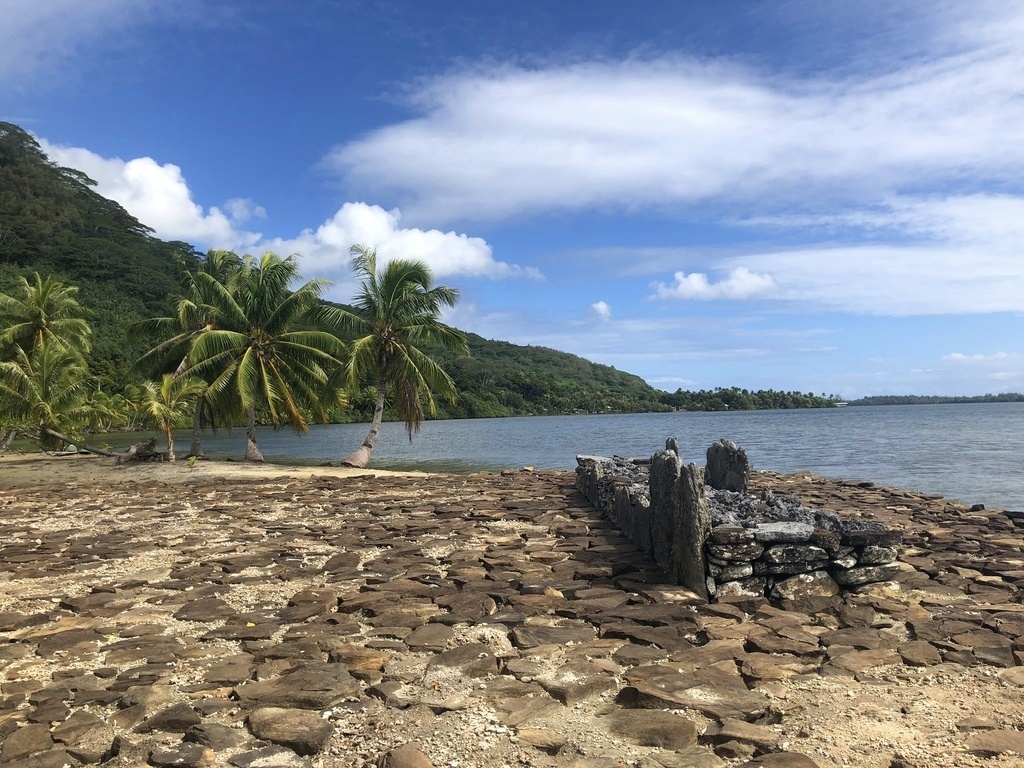 There's also a small museum inside a replica traditional Polynesian home, however it was closed when I visited. Continue on another kilometre, turn left over a small bridge, then make another left at the T intersection by the water, and you'll get to Marae Manunu, an ancient fortification to defend Huahine from Bora Bora.
There are even more ruins to see, including an ancient alter overgrown by a banyan tree, if you climb Matairea Hill. There is supposedly a trail head about 100m west of the Marae de Maeva, however I was completely unable to find it. In hindsight, I believe the trail-head might actually be further along the east coast of the island. If you find it, let me know! The hill coordinates are -16.70086139, -150.9913961 if that helps you in your search. I was able to find an old 4x4 access road that wound it's way up the mountain, but it only led me to an abandoned radio tower and pretty view of the lake. Nice, but not Maraes.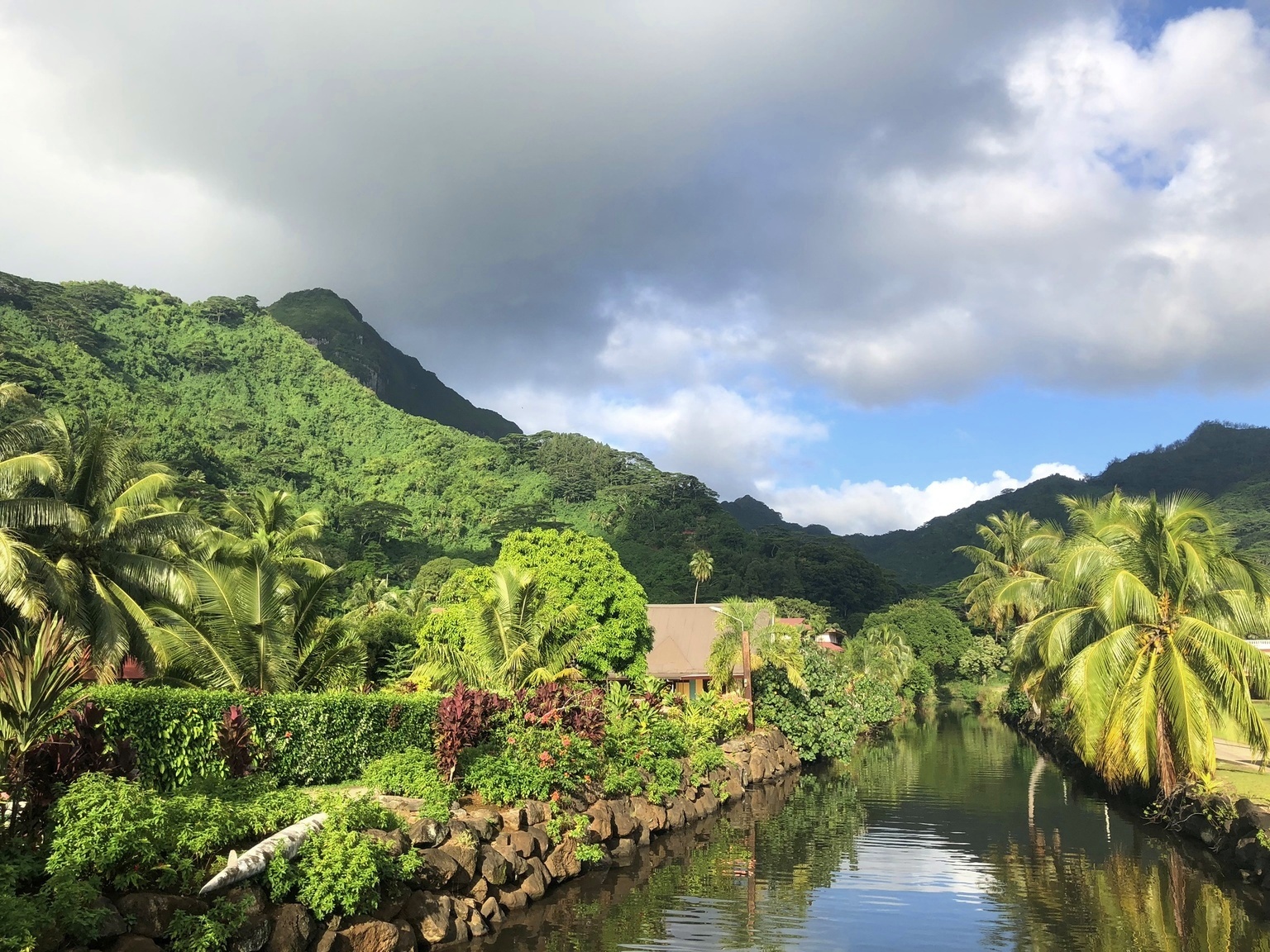 Don't be scared of the long walk if you don't have any other means of transportation. Maeva is a beautiful little village with a tattoo shop, vanilla stand, and mini-market. It hangs on the edge of the lake, and has a couple gorgeous bridges. Walking there and back makes an excellent day trip.
Lagoon Tour
Huahine was the Polynesian island where I splurged a bit in order to go on a day long lagoon tour, and I definitely didn't regret it. I've heard from people who did tours on every island in the Societies say that Huahine was their favourite, so if you can only do it once, do it here.
I didn't actually book it myself, as I didn't actually possess the French required to do so, but I met a french guy at the Yacht Club and joined him on his. Because of this I don't actually know which company we used, but I've heard that they're all pretty similar, costing in the region of 5000-10000cfp, and hitting up either all or the best half of the sights, depending on the length. I've heard that Huahine Nautique, www.huahinenautique.com, is good, and their "Motu Picnic 3-in-1 (Tour #4)" sounds pretty similar to what I did.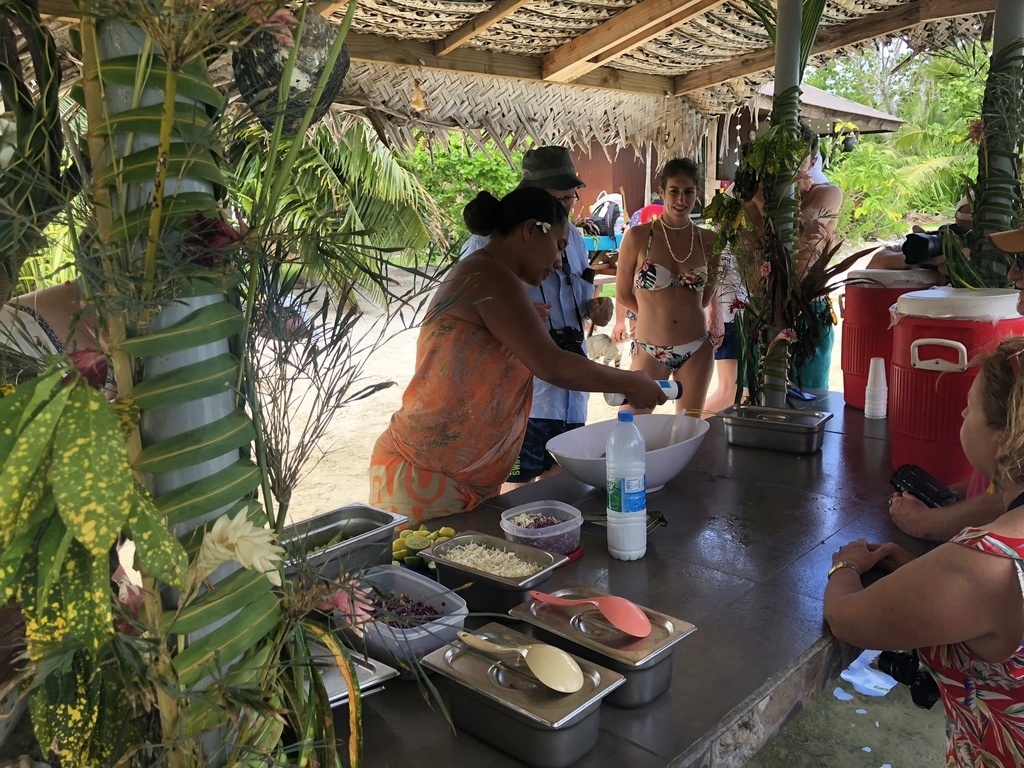 The tour will, depending on the company and package of course, take you around both Huahine-Nui and Iti, showing you the geography of the beautiful island. They'll start by pointing out the iconic view that gave Huahine it's name, the pregnant women, and carry on to show you the various cliffs, and petroglyphs which etched into them. These are all things that you can see on your own if you have a boat, but the stories they'll tell you to accompany them are what make it worth your time. All the tours take a visit to Huahine's pearl farm, where they'll give you a demonstration of how they collect the pearls. No matter which company you choose, they'll also take you to see Huahine's famous blue eyed eels, and the village, Faie, where they live.
They'll likely take you swimming and snorkelling in Avea Bay or Hana Iti. The whole tour they'll likely feed you fresh coconut and wine, but if you're staying for the day you'll also be taken to one of the outer motus for lunch, where they'll teach you to make poisson cru, as well as to dance one of a number of traditional Polynesian dances. If you're going to spend money on one thing in the Societies, spend it on a lagoon tour here.
Surfing
Local Polynesians consider Huahine almost as bountiful of a surf paradise as Tahiti, with reef breaks scattered around the island, the best being down south at Parea, however the reefs right outside, and a few minutes south of Fare get consistent winter barrels. There is absolutely no infrastructure on the island for maintenance or rentals, and local-ism is as fierce as you would expect from a less populated Polynesian island. It's not acceptable here to go out without meeting the locals first, try at the Yacht Club.
Mo'orea
Mo'orea is beautiful, but it's huge, and it's sights are equally spread accross the entire island, so if you don't have your own transportation, travel is tough. Unlike most of Polynesia, the north shore of Mo'orea is notorious for not picking up hitchhikers, so unless you run into a generous french surfer like I did, you're going to have to walk to the majority of places.
Getting There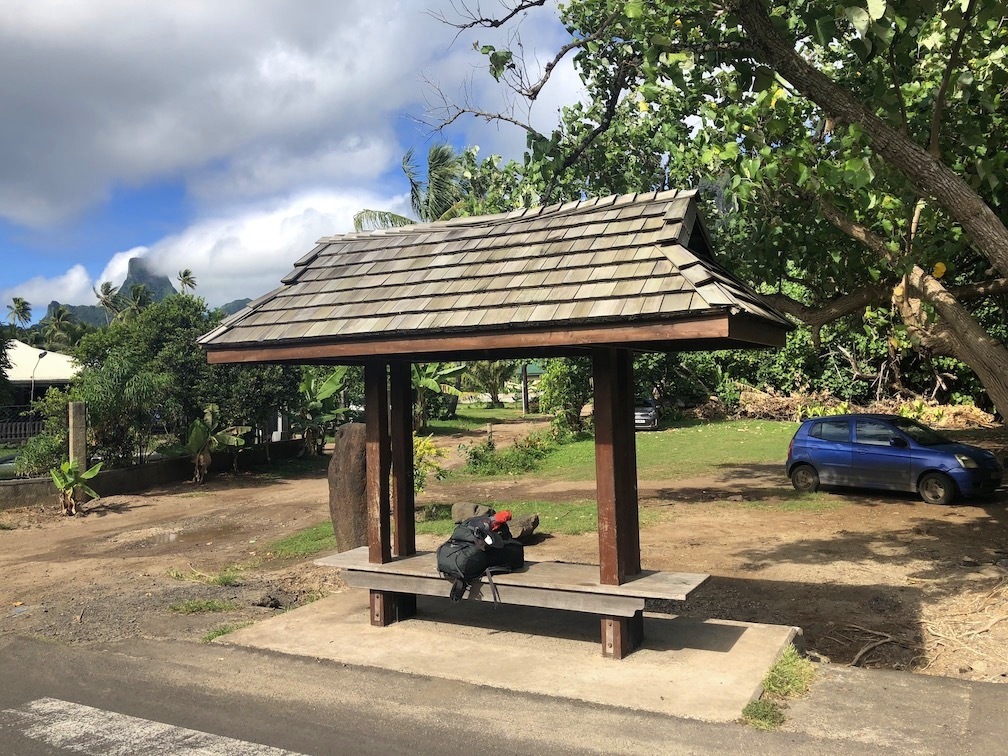 The easiest way to get to Mo'orea, and the only practical way for backpackers is by Ferry. The Aremiti is one of a number of reliable boats that makes the 45 minute trip. Check out the Aremiti and Terevau websites for timetables. There will reliably be a number of sailings every day, and they depart right from downtown Pape'ete, eliminating the need for an expensive or painful transfer to the airport. Fare is 1500CFP one way.
If you arrive by sea from one of the northern Society Islands, you'll most likely land right in Pao Pao. However if you arrive via ferry from Tahiti, you'll be dropped off in the port in Vai'are. The Aremiti ferry specifically is met with two buses which circle the island in opposite directions. In reality, these buses don't meet every ferry, but will reliably go at-least once or twice a day. They return the opposite direction to the terminal at seemingly random intervals. In general, assume that you can reliably take them either to or from Vai'are, but not at any specific time, and not if you need to meet a deadline. Fare is 300 CFP, and you can either wait at one of the roadside benches and they'll stop for you, or you can wave them down on the side of the road if you see them coming. In practice this means walking out to the side of the road early in the morning, and camping out at the stop, possibly until mid-day, and reliably getting to Tahiti by the mid-afternoon.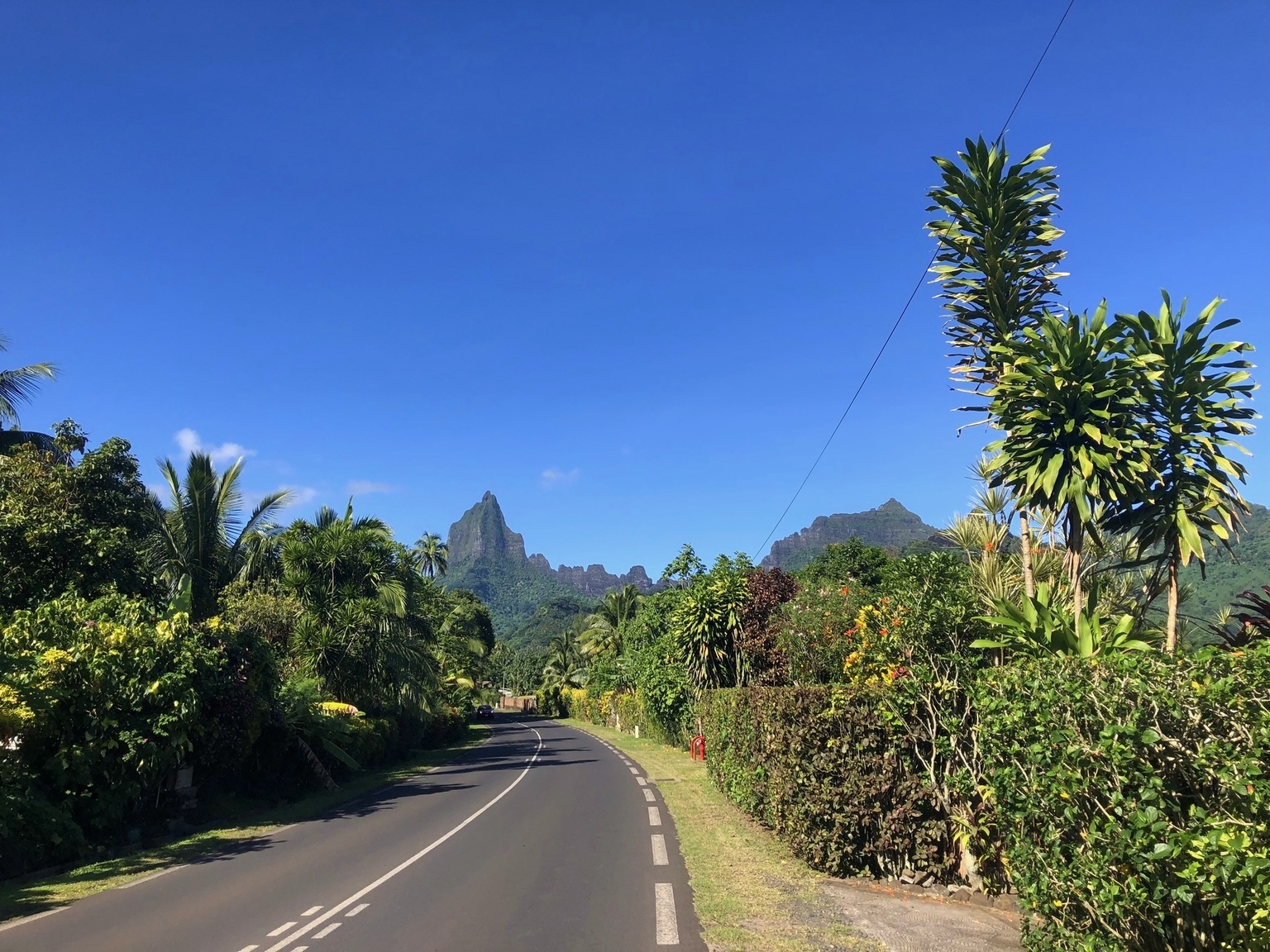 If you come by plane, good luck. If at all possible, don't. Everything is set up much better to work with the ferry, and you will lose at least a full day by taking the plane. If you're reading this now, having missed out on my advice and already arrived by plane, head out to the highway. There's a gas station where stopping drivers may take pity on you. Another decent hitchhiking spot might be down by Tema'e Beach, about ten minutes south of the gas station. Even if you don't get picked up, it's a nice beach and view. By paying for transfers on each end to avoid wasting a day walking and waiting, you'll end up paying much more than the ferry and bus ticket. I would recommend taking the ferry even if it means bailing on a free flight as part of a flight pass.
Whether you take the ferry or plane however, assume worst case scenario that transfers around, or to and from Mo'orea will take up most of a day.
Where to Stay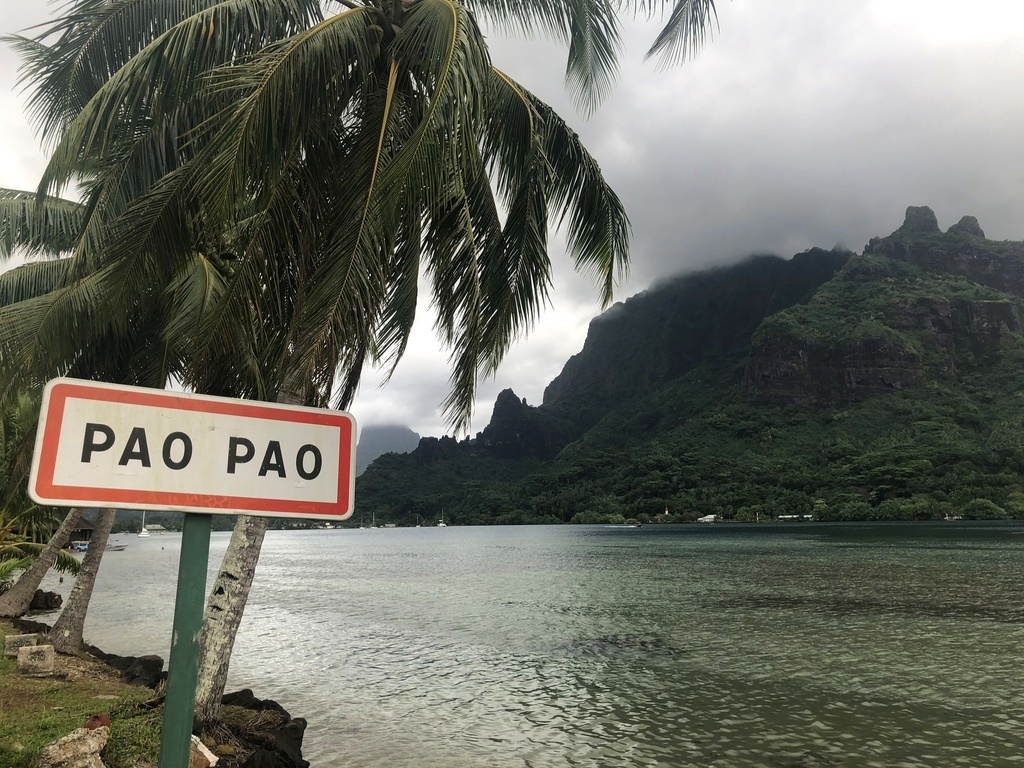 Considering the lack of reliable transportation, your best bet on Mo'orea is to walk to wherever you're going. Because of this, it would be ideal on Mo'orea to split your stay into a couple legs, staying in the east, then in the middle, and finally in the west of the island. Obviously this won't work for everyone, but if you have the time, this will allow you to do all of your activities with as little transport as possible, instead having a buffer day for transfers between legs. For ease of mind and logistics, start in the west, and finish your stay on the east coast. This will give you the shortest transfer on your last day, getting you back to Tahiti at a semi-precise time. Missing a domestic or local transfer isn't the end of the world, but missing a cargo ship departure to the Marquesas, or an international flight to New Zealand will definitely spoil your day.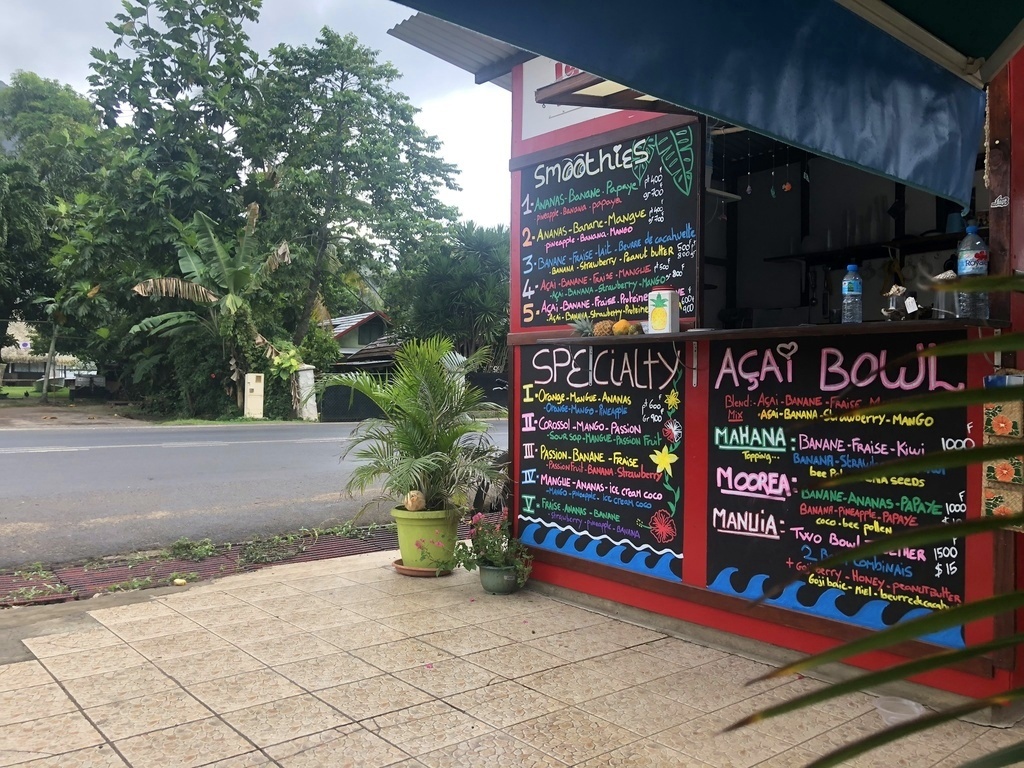 However if you can't find accommodation on the coasts, or simply don't have the time to stay for upwards of a week, your best bet is to centre yourself in Pao Pao. Pao Pao has a pretty decent grocery store, well renowned morning fish market, and as solid a selection of snacks as you'll find on the island. My German hitchhiking buddy Markus and I stopped by a small roadside fruit stand that made us some lovely acai bowls. I can't be sure, but looking at the geotags of my photos, I believe they are called Laorana Smoothies. Give them a try if you spot their stand.
Pao Pao is as close to centred as you can get. Try if possible to find a place in southern Pao Pao, as that will give you prime access to a multitude of hikes, as well as the connector road to 'Opunohu Bay, and the Vai'are and 'Afareaitu passes. You will still have quite the trek ahead of you to get to the stunning beaches in Tiahura or Ma'atea, and accessing the south-west coast will almost definitely require an over-night trip, unless you can learn about a pass over Mount Tohivea from a local. Good luck.
My Experience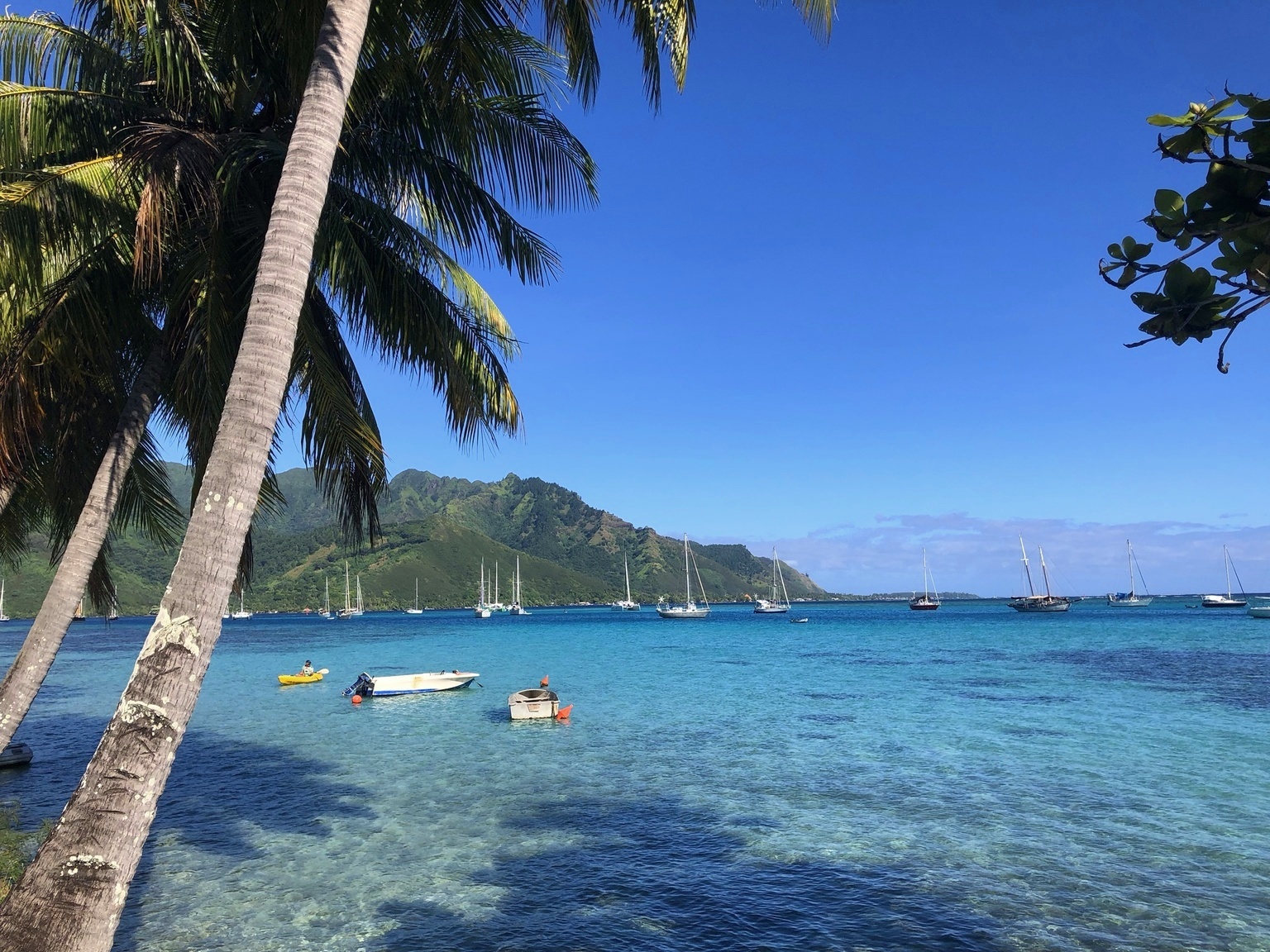 Having said all of that, I didn't know what I know now when I booked, and I found a small backpackers hostel up in Piha'ena, called Painapaopao Backpacker. Very nice, standard backpackers dorms with private mosquito nets costing 3000CFP per night, and their communal kitchen was a hot-spot of other, equally trapped by lack of transportation, backpackers. They have lots of maps, as well as free, decently solid wifi. If you're confident timing the buses, or good at hitchhiking, give it a look.
Website: www.painapaopao.com/
Email: contact@painapaopao.com
Phone: +689 87.22.86.24
What to Do
Don't let the lack of transportation scare you away, Mo'orea makes up for it with an abundance of sights. Plagued with logistical delays, I didn't have nearly enough time to do everything that there was to do, so I won't try to review things that I didn't do. Instead, I'll give you a quick run down on what you can expect, and you can research other guides for details, nutshellortwo.com/ and xdaysiny.com/ do a pretty good job.
Hiking
The absolute star of the show on Mo'orea, the hikes up Mo'oreas mountains are incredible. Most of the hikes, bar Mount Mouaputa, seem to be easy enough for a fit, sensible individual to do without a guide. Mouaputa however is renowned for its difficulty. Most are ridge hikes, with the inclusion of some forest and swamp treks. As with any hike, trails tend to be exponentially more dangerous after heavy rain, so choose your days and times wisely.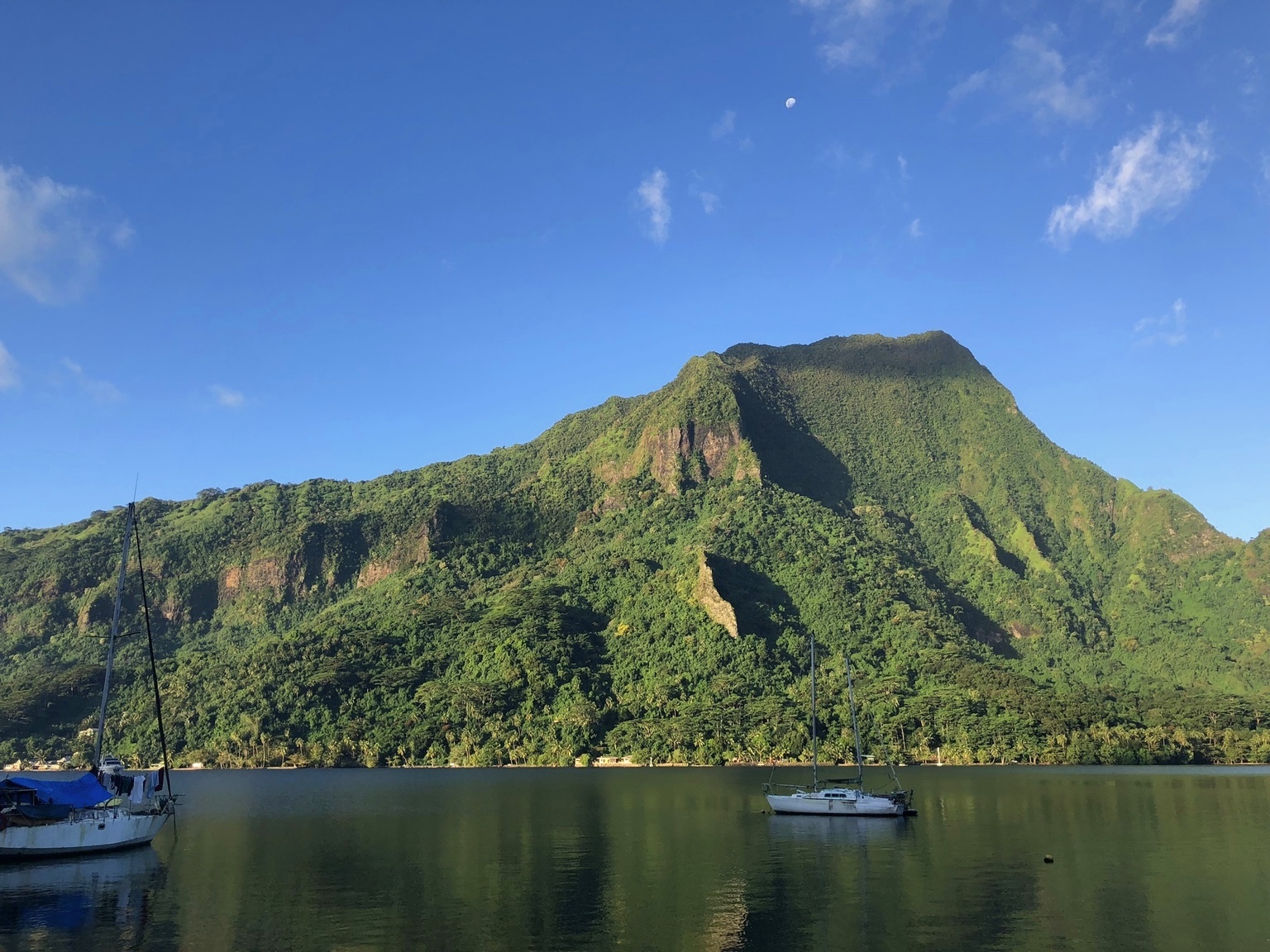 Just south along the connector road of Pao Pao and 'Opunohu, the Belvedere viewpoint, a beautiful view in it's own, is also a jumping off point for a number of other hikes in the central-southern region. Nearby to Belvedere are a number of anchient maraes, so be sure to check them out. From Belvedere you can follow the pass over the eastern mountains all the way to Vai'are, passing through endless plantations, and a mape forest. If your pack isn't too heavy, this is a great way to spend your last morning getting back to Tahiti, and is likely quicker than hitchhiking around the northern route. Alternatively, turn east from Belvedere, and hike a multi-hour loop trail through 'Opunohu Valley.
Going south from Belvedere, is the Three Coconuts hike, a short, but beautiful hike, extremely popular among visitors. If you're dedicated, the trail can eventually connect you to Ha'apiti on the south coast, where you can combine it with a visit to the Afareaitu Falls. With a light pack, you could make this trek on your travel day to get to the west coast of the island. In the opposite direction, Mount Rotui is spoken about as one of the easier tall summits, despite a few rope sections, and the view from the top of Mo'oreas twin bays is absolutely iconic. Sailing Nahoa has a pretty good video on it, and if you only have time for one hike, this one seems to be the one.
Mo'orea is packed full of magical hikes, and the locals know it best, so ask around when you're there. In addition to regular hikes, there are some paid hikes that are only possible, or legal, with a tour guide, such as Magic Mountain.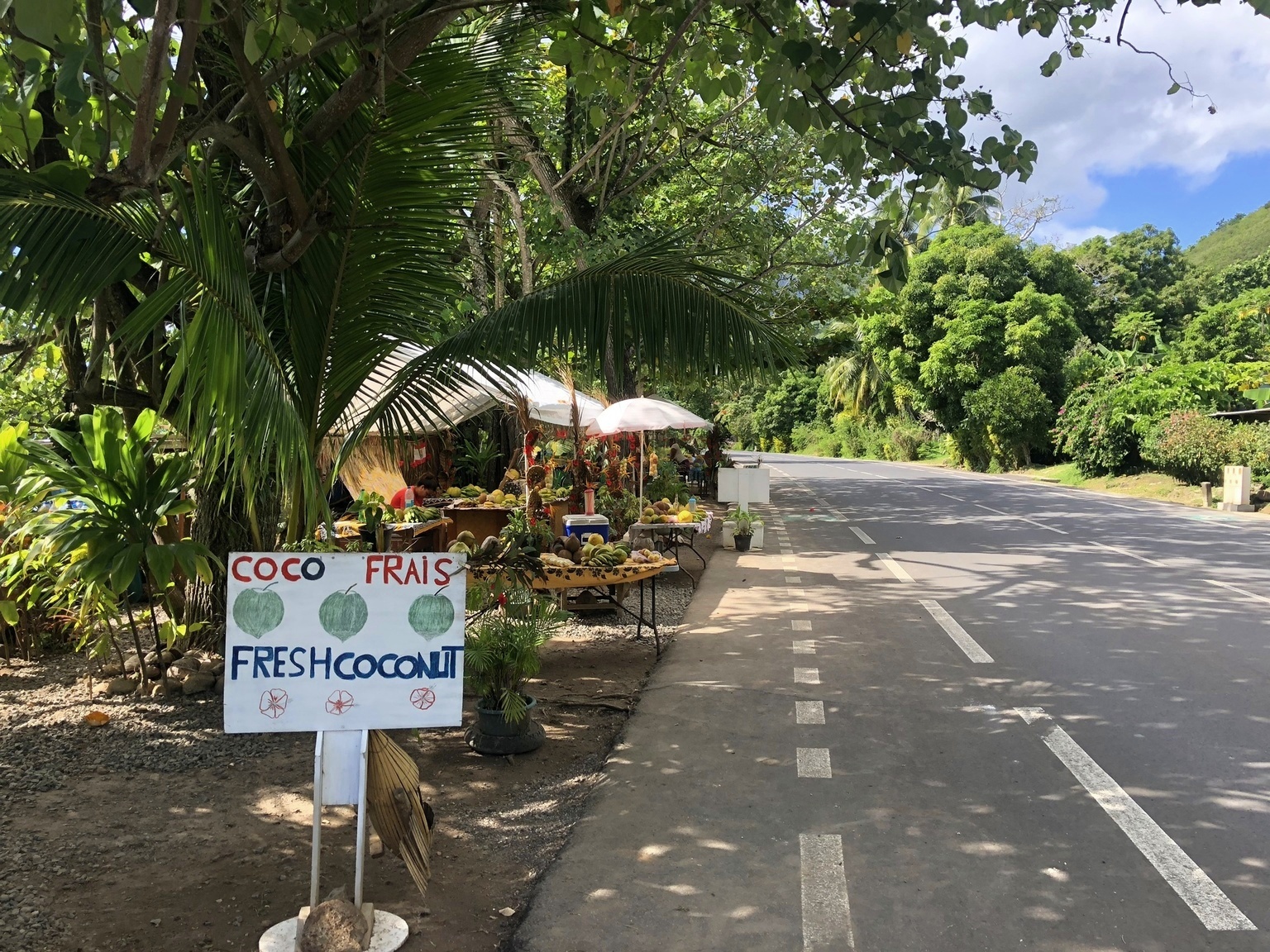 Local Towns and Markets
Mo'orea is dotted with tons of beautiful towns, packed with local charm. Pretty much every town on the map has something interesting to see, whether it's a gorgeous Polynesian church, a market, or a hidden marae. In addition to this, local businesses in Mo'orea are wonderful, and significantly less tourist orientated than neighbouring Tahiti. I particularity enjoyed my time in Piha'ena, Papeto'ai, and Tiahura.
Beaches
Mo'orea is dotted with public and private beaches. I've heard great things about the ones in Tema'e, and I watched a pretty sunset from Ta'ahiamanu. In general however, the best beaches are clustered around the north-west coast.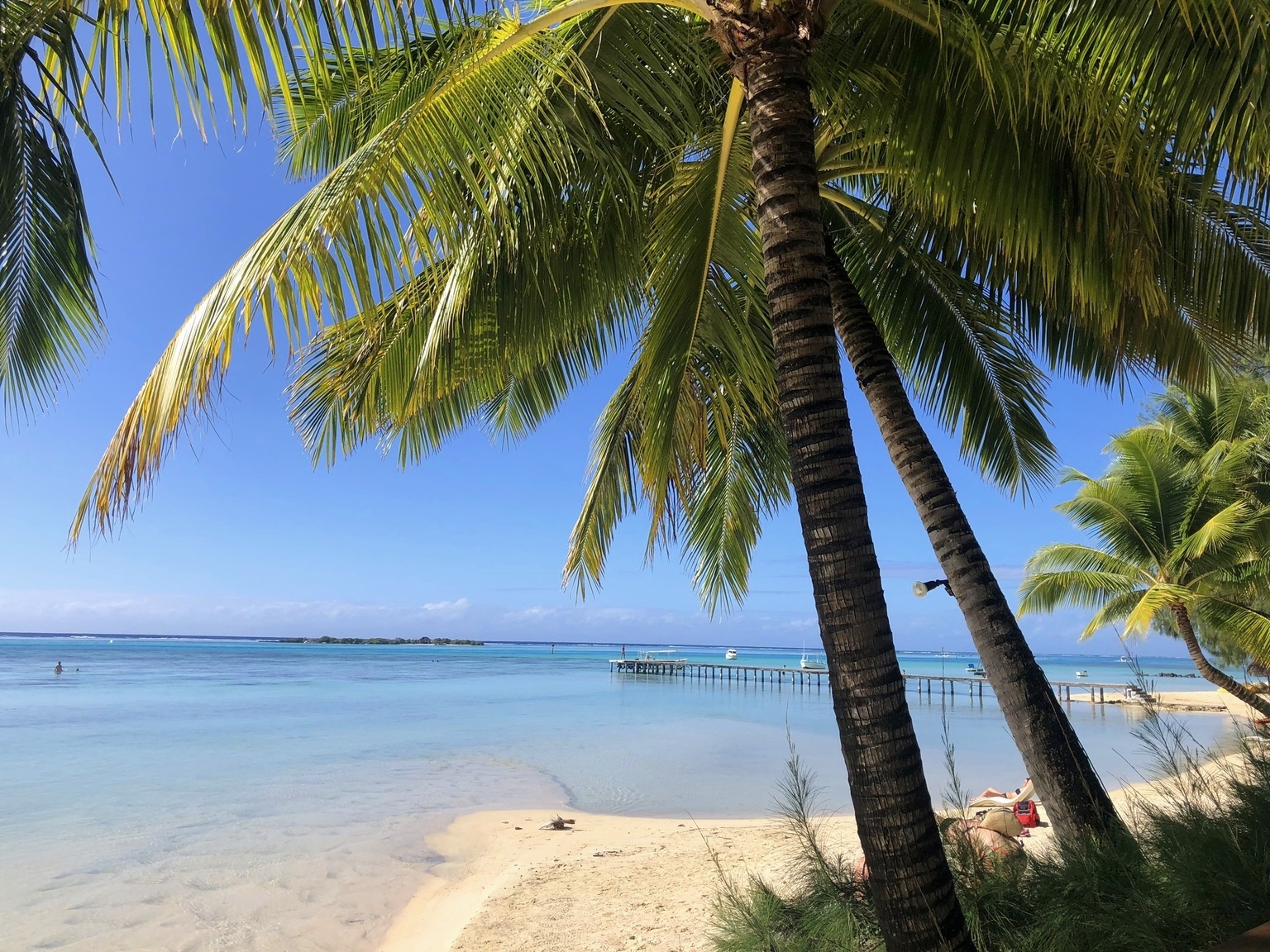 The best I found was in Tiahura, behind the Hotel les Tipaniers. The hotel is well known among backpackers for it's cheap activities and rentals for non-guests of the Hotel. I was able to go swimming and snorkelling, as well as sit on the beach for free, and they have canoe, kayak, and jet-ski rentals for exploration of the nearby motus, which I've heard is amazing. Some other backpackers I met, met a rich honeymooner who rented them a boat, and told the most amazing stories of the sharks and manta rays in the pass between Motu Tiahura and Fareone. The hotel also runs tours that take you to feed the rays, which I've heard is a once in a lifetime experience. I wouldn't recommend splurging your budget on actually staying at the hotel, but if you can find a reasonably cheap place nearby, Tiahura is definitely a region I would recommend spending time in.
Surfing
Similar to the rest of the Societies, Mo'orea is blessed with excellent surfing, but lacks the infrastructure that would make it practical for a backpacker. If you've got a board however, check out spots near Ha'apiti, Hauru, and Temae. I've heard local-ism is worse than Tahiti, but better than Huahine.
Tahiti
Tahiti is even more huge than Mo'orea, and really needs a long visit to be seen properly. Pape'ete is a proper French city, and the rest of the island is dotted in towns of all sizes, packed with Polynesian charm. There is epic hiking, black sand beaches, and world-class surfing all over.
My Experience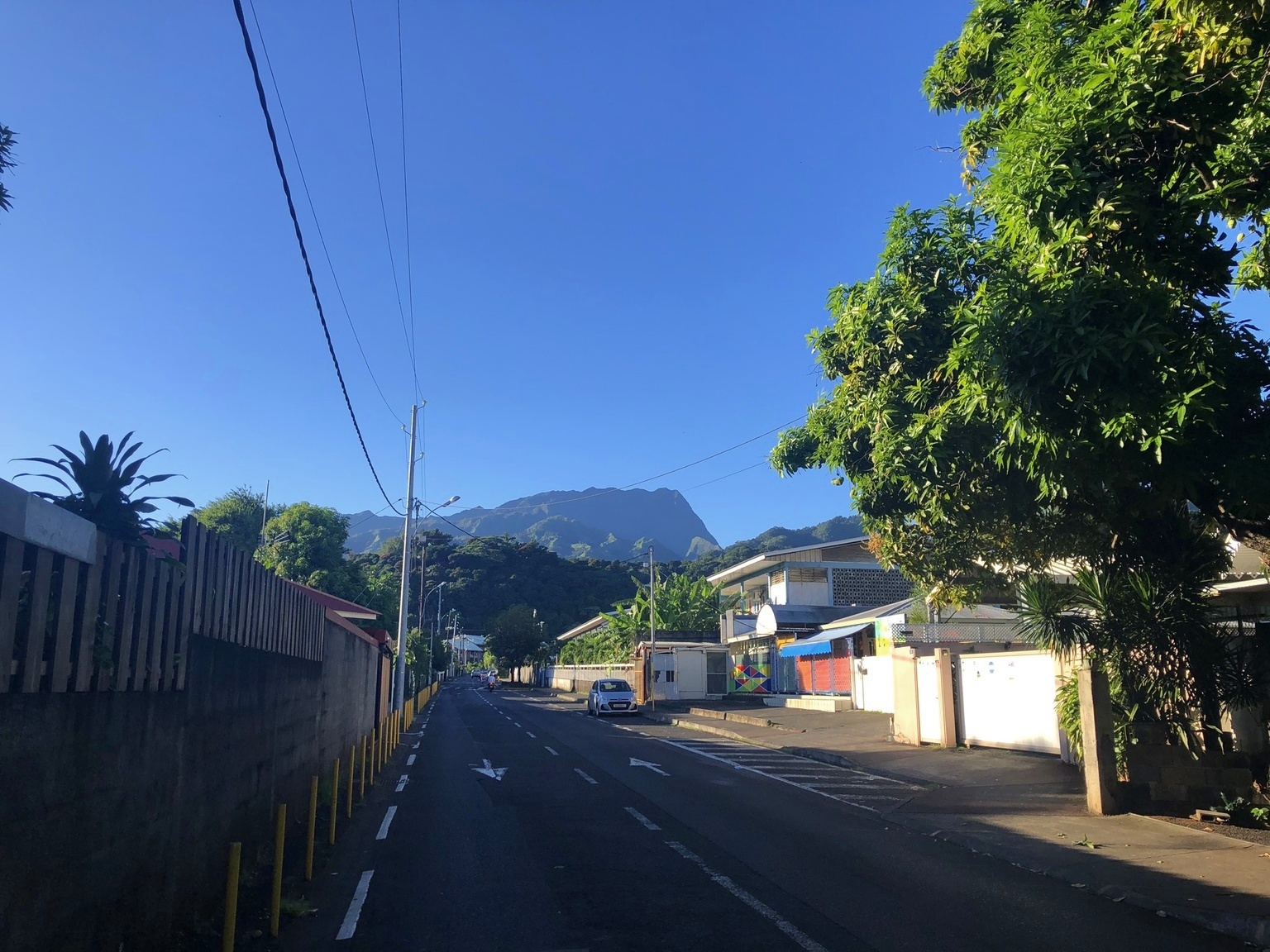 I only spent a couple days on Tahiti, as I mostly came for the leeward islands and Mo'orea, so I didn't have nearly enough time to do everything that there is to do on Tahiti. I met people who lived in Tahiti their whole life and still hadn't been around to every corner of the island. Add to that a crippling virus I picked up on arrival from Australia, so I wasn't ambitious enough to venture far beyond Pape'ete.
Getting Around
Most international flights in and out of Tahiti arrive and leave at highly inconvenient times, often between 1am and 5am. Taxi's into town from Fa'a'a airport are notoriously expensive, but charge an even more ridiculous rate between 6pm and 6am. This means that your first and last night can be unnecessarily costly. To get around this, consider sleeping in the airport for the first couple hours after you arrive, and head into town shortly before, or around sunrise the next morning. Pape'ete starts its day bright and early, with the markets prime businesses hours being around sunrise, so if you arrive at 2am, it works out nicely for you to wait out a couple hours at the airport, before arriving in town right at prime time.
Fa'a'a is not a large international airport like Nadi, but there are a number of big enough benches outside the arrivals gate, and there are enough people around throughout the night that you shouldn't have any trouble. There are no reasonably priced accommodations nearby. The walk to and from Pape'ete takes about an hour, and most of it is quite interesting, passing through a number of small communities. I walked it at around 11pm, and encountered no trouble. If you're lucky you might catch some football at the Stade Willy Bambridge on your way, or grab a snack at one of the many late night roulottes in Fa'a'a.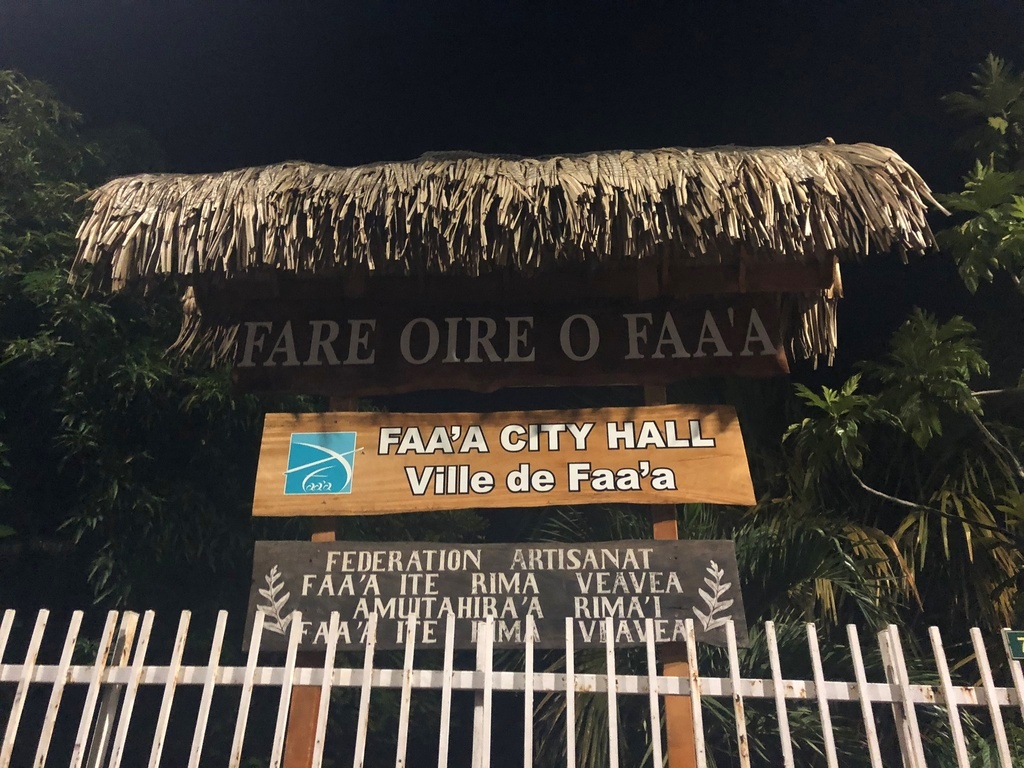 I should also note that the bus does supposedly stop at the airport, but it only operates during the day time. If your French is good, try asking around when you arrive, keeping a backup plan of walking.
As I said above, I unfortunately didn't venture further than Pape'ete during my time on Tahiti. However I have heard that there is a semi reliable bus service that has risen from the ashes of Le Truck. I have heard that these buses crawl around each coast, eventually meeting at Taravao. From there onwards transport to Teahupo'o and Tautira is unclear. They run at least a few times a day, and cost between 200 and 400 CFP, one way. Check out www.tahitimanava.pf for more information.
Where to stay
Pape'ete is a modern city, with modern accommodation. I can't advise you about staying further afield, but I have heard that there are plenty of pensions up and down the coasts, with prices similar to the other islands. These likely exist in Pape'ete too, but I found a classic style backpackers hostel, in a perfect location downtown, called Mahana Lodge Hostel & Backpacker. A dorm bed costs 3500 CFP per night, but includes breakfast, as well as a shared kitchen. Pape'ete has tons of markets and grocery stores, so this kitchen can dramatically reduce your required food budget.
Website: mahana-lodge-tahiti.mydirectstay.com
Email: mahanalodge.papeete@gmail.com
Phone: +689 89 50 49 04
What to Do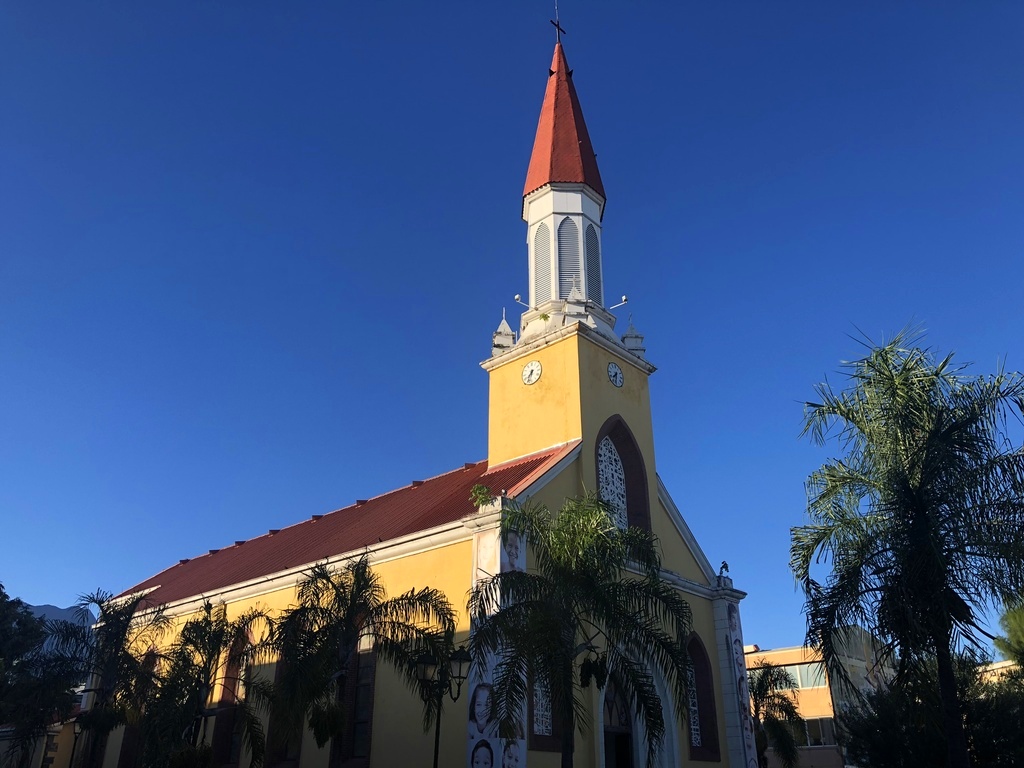 I'll reiterate one last time here, I was bedridden for the majority of my time on Tahiti. I'll give you a quick list of what I did in Pape'ete, but you should definitely do some solid research before you come. It's a big island.
Downtown Pape'ete is a bustling, yet charming, French city. The surrounding 4-5 blocks around Place Vai'ere, more later, is packed full of businesses, restaurants, markets, and cultural sights. Starting south of the downtown, along the walk from Fa'a'a, is the Pa'ofa'i Gardens, a relaxing place along the water to spend a couple hours. Across the street is the Protestant Church of Pa'ofa'i, as well as the Pearl Museum. As you approach downtown, you'll also pass the French Polynesian Assembly building, as well as the War Memorial.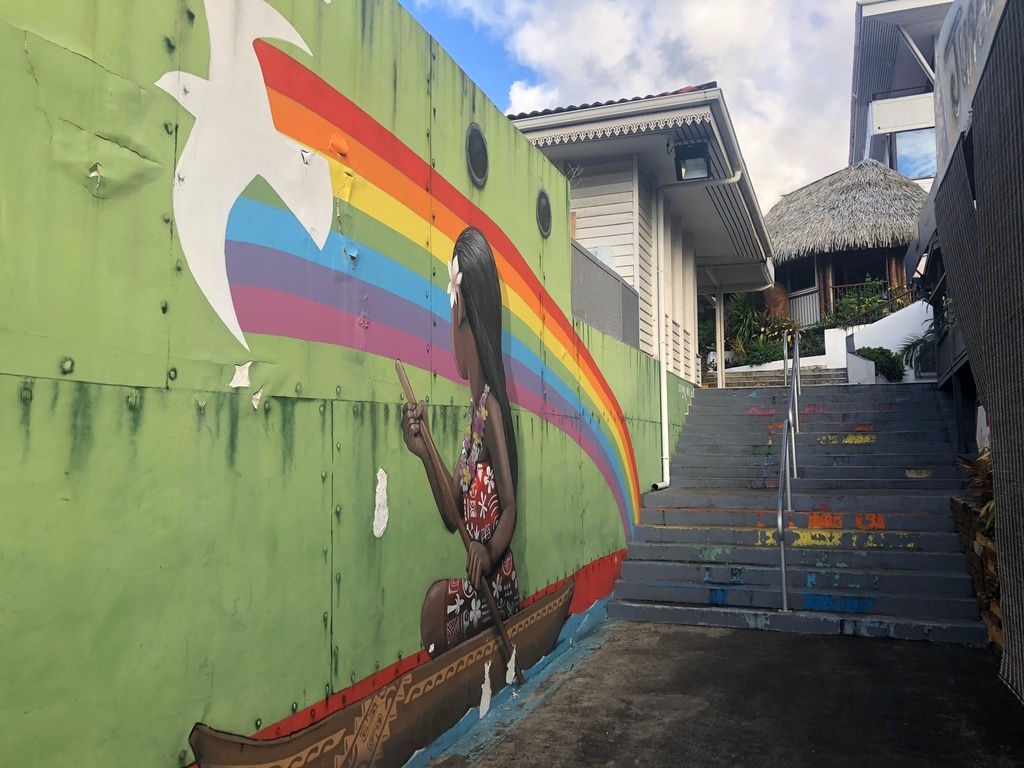 In the downtown area you shouldn't miss the beautiful Pape'ete Cathedral, and right next door, the Vaima shopping centre, packed full of local businesses. I know this doesn't sound very interesting, but the businesses are full of charm, and are absolutely worth checking out. The complex also has the ONO'U Tahiti Museum of Street Art, where artists have covered the walls and walkways with graffiti, and beautiful street art. Be sure to try a coconut coffee at the Jungle Bar, and definitely visit my friends at Manuia Tahiti, a local clothing designer who makes small batch t-shirts, hats, and other clothing. The main designer and owner was one of the friendliest people I met on Tahiti, and gave me a free sticker! It's not the traditional, flowing silk clothing that your relatives might expect you to bring home from Tahiti, but it's authentically local, both in design, and production.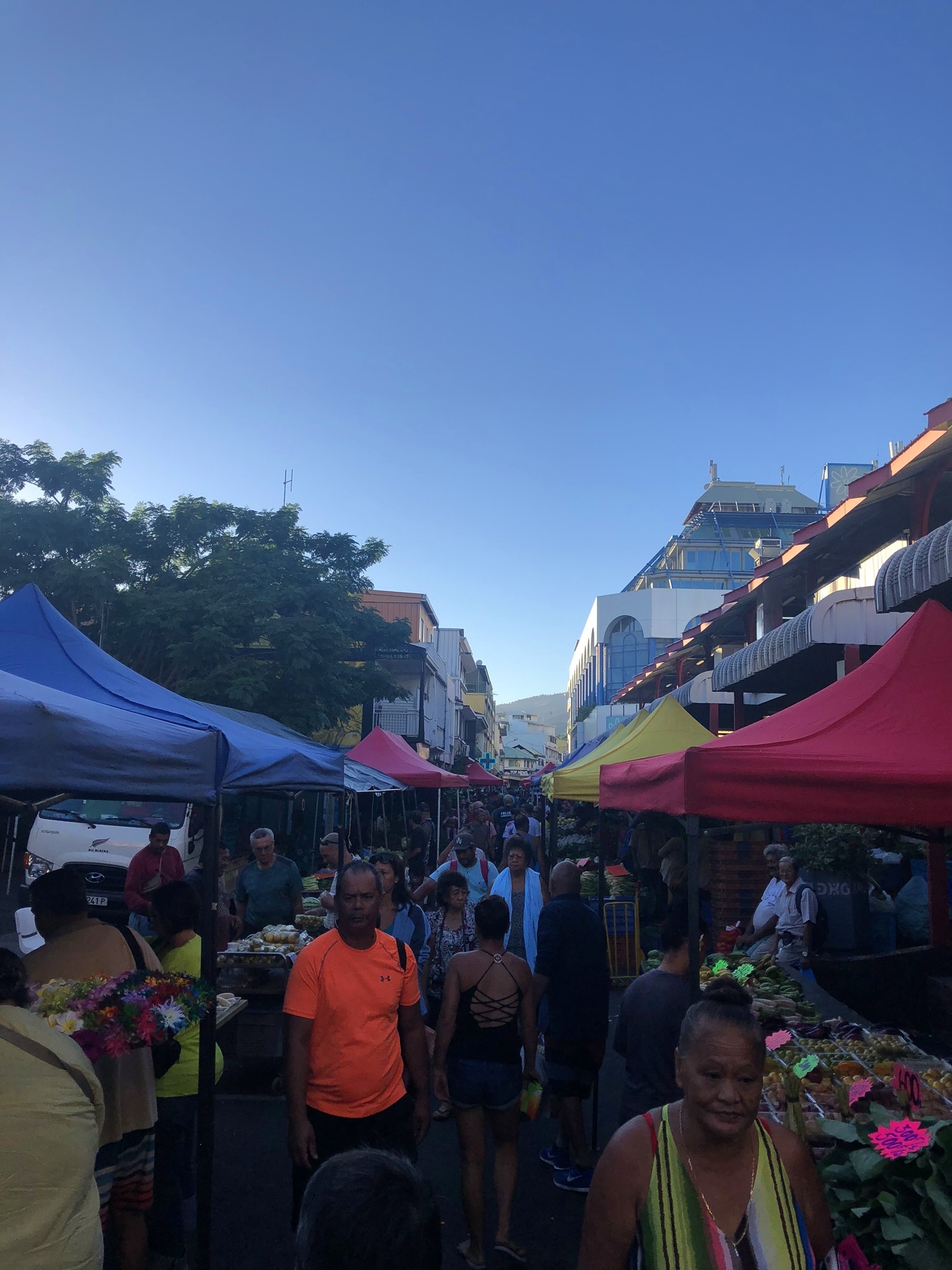 The real star of the show in Pape'ete however has to be the Marche de Papeete, the central market. Business starts around sunrise, with the main fruit sellers and bakers selling out by the mid-morning, so come early! The rest of the market continues until the late afternoon, selling all kinds of goods and souvenirs. If you're looking to bring home some affordable pearls for someone, and you're not a guru about technical quality, this is your place.
Where to eat
To continue my previous section, an obvious place to get breakfast, lunch, or just a snack is the market! There is tons of delicious fresh tropical fruit for sale, along with a number of food stalls selling everything from chicken wings to crepes.
There are definitely a large number of small restaurants scattered around the city, most of which I didn't eat at for financial reasons, but if you're looking to eat out, give them a go! I did however get smoothies a couple times at Tahiti Smoothies, right near the market. If you're looking for groceries that you can't get at le Marche, head east to Easy Market - Prince Hinoi, a massive western style grocery store with everything else you might need.
However if you have the budget to eat out, and you're looking for a more local experience, eating at the legendary Place Vai'ete is a must, you haven't been to Pape'ete if you haven't eaten there at least once. Located a block south of the ferry terminal, Place Vai'ete is the gathering place of around 15 top-class roulottes.